juno™
hands free, hands through connection
juno™
hands free, hands through connection
Age range

newborn to 4 years *age reference as guide only

Safety certified

Europe, UK, USA, AUS/NZ, Canada

Waistband extension

69 - 135cm
Our innovation award winning juno™, is a multi-functional carrier that transitions seamlessly from newborn to toddler, providing a hands free, hands through connection.
The closeness that babywearing creates has an instant soothing effect for both parent and child, and so, juno™ was designed in collaboration with medical professionals and real parents to ensure these emotional connections were met for the ultimate bonding experience, as well as delivering the very best ergonomics in all four carrying modes for both you and your child.
The health benefits of keeping your child close is huge, and juno™ enables you to continue having valuable skin-to-skin contact which helps to increase weight gain, boost immunities and improve nervous system functions in newborns.
Recognised by the International Hip Dysplasia Institute as being 'hip healthy', juno™ promises safety, quality materials and world class innovation in one bundle, ensuring a truly authentic Mountain Buggy® experience every time you carry.
mountain buggy
SKU:
Product Code: JUNO_V1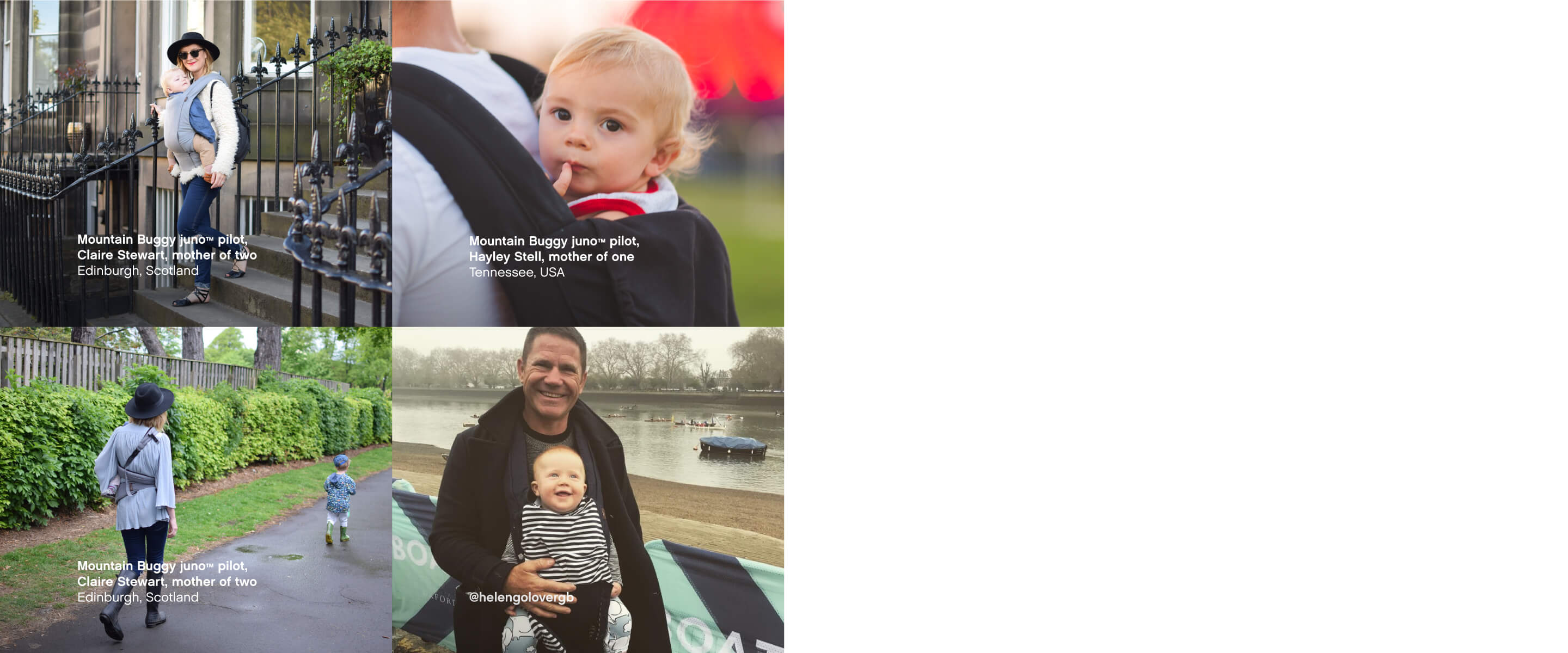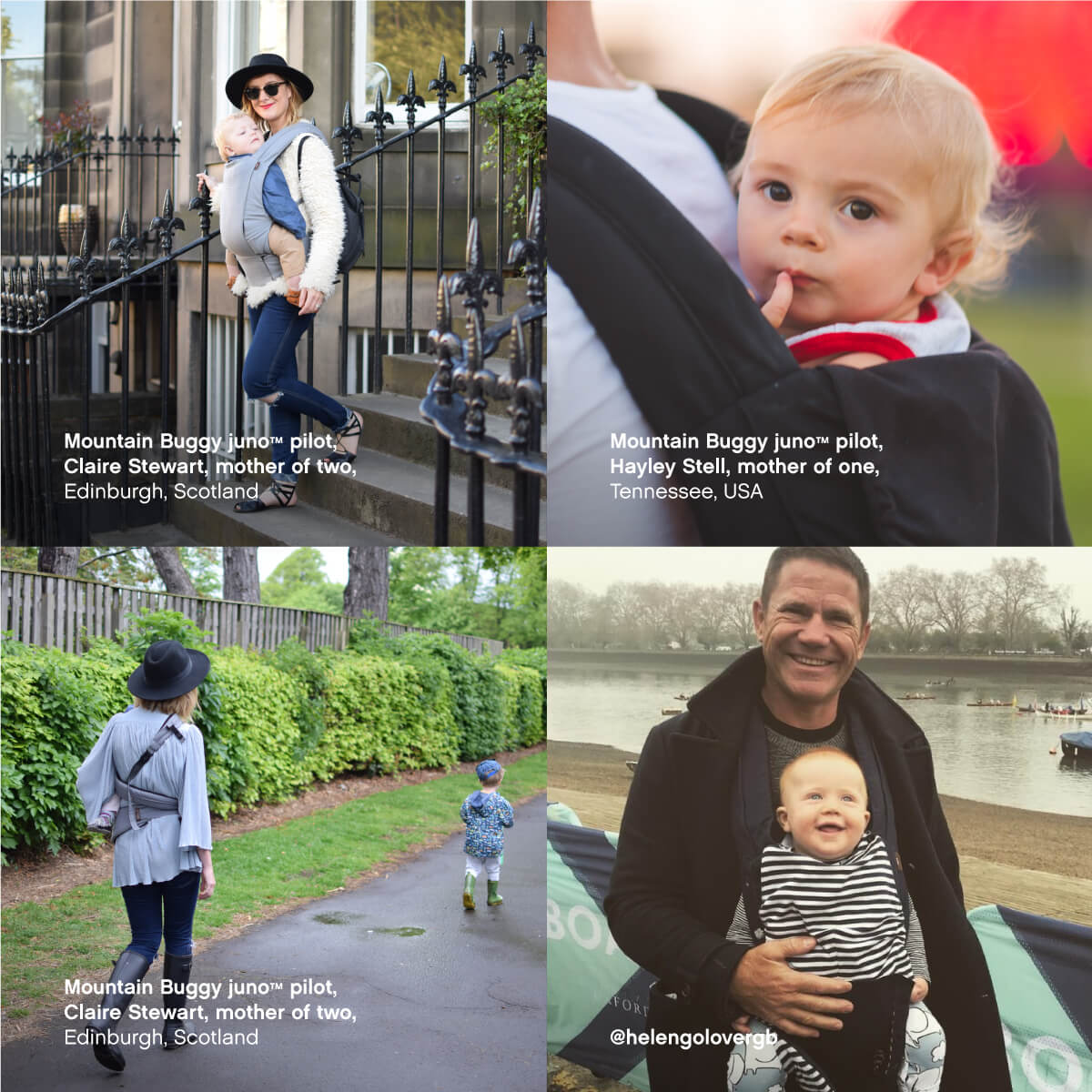 four carry positions
Adaptable with four medically designed carry modes including front facing in, front facing out, hip carrying and back carrying.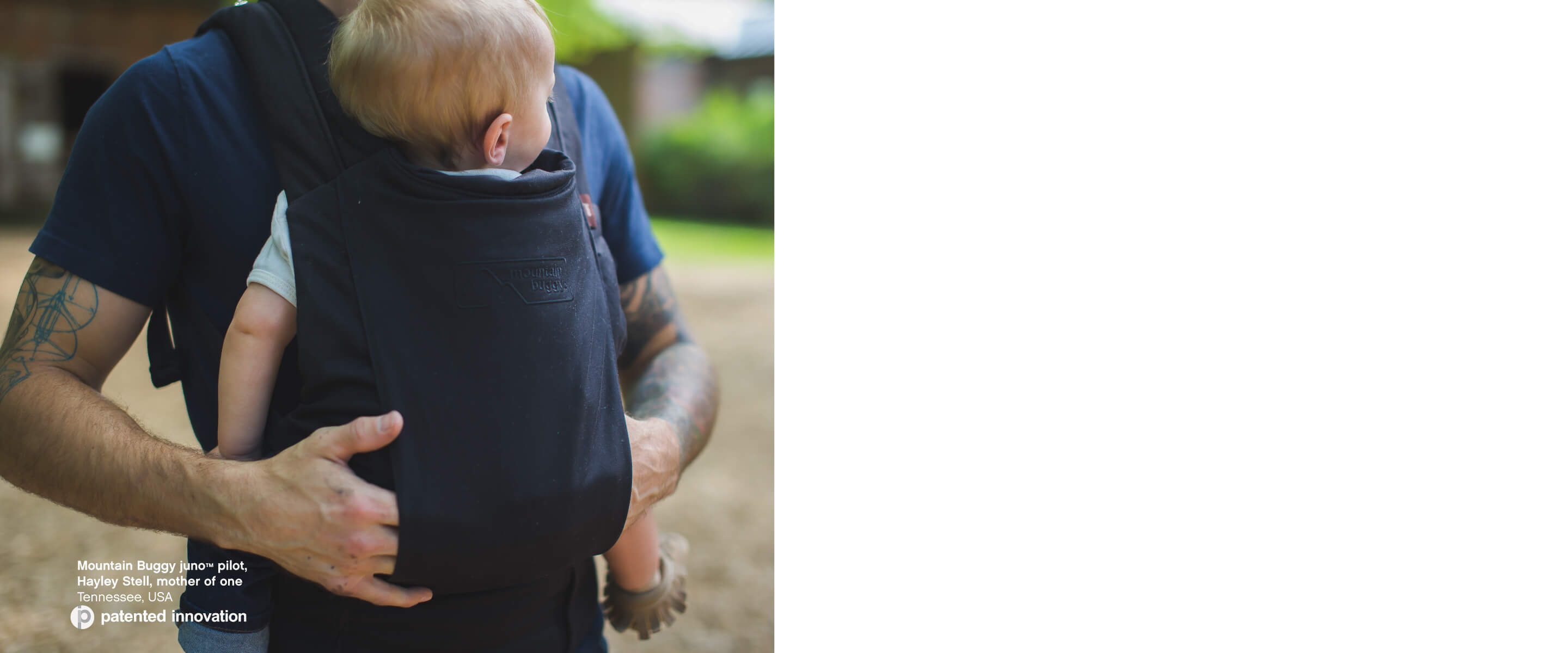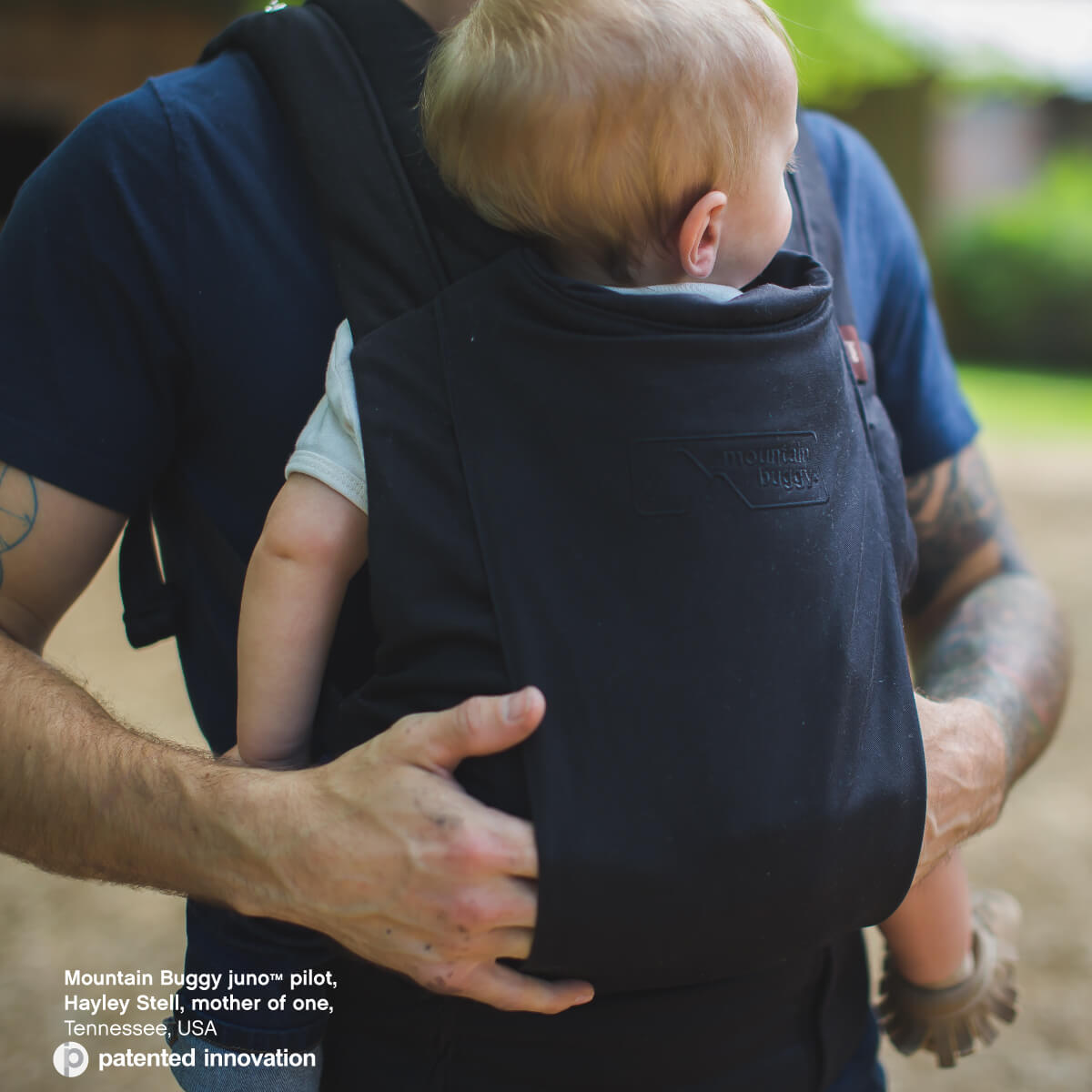 patented innovation
The hands through connection pouch provides a natural way to cradle baby.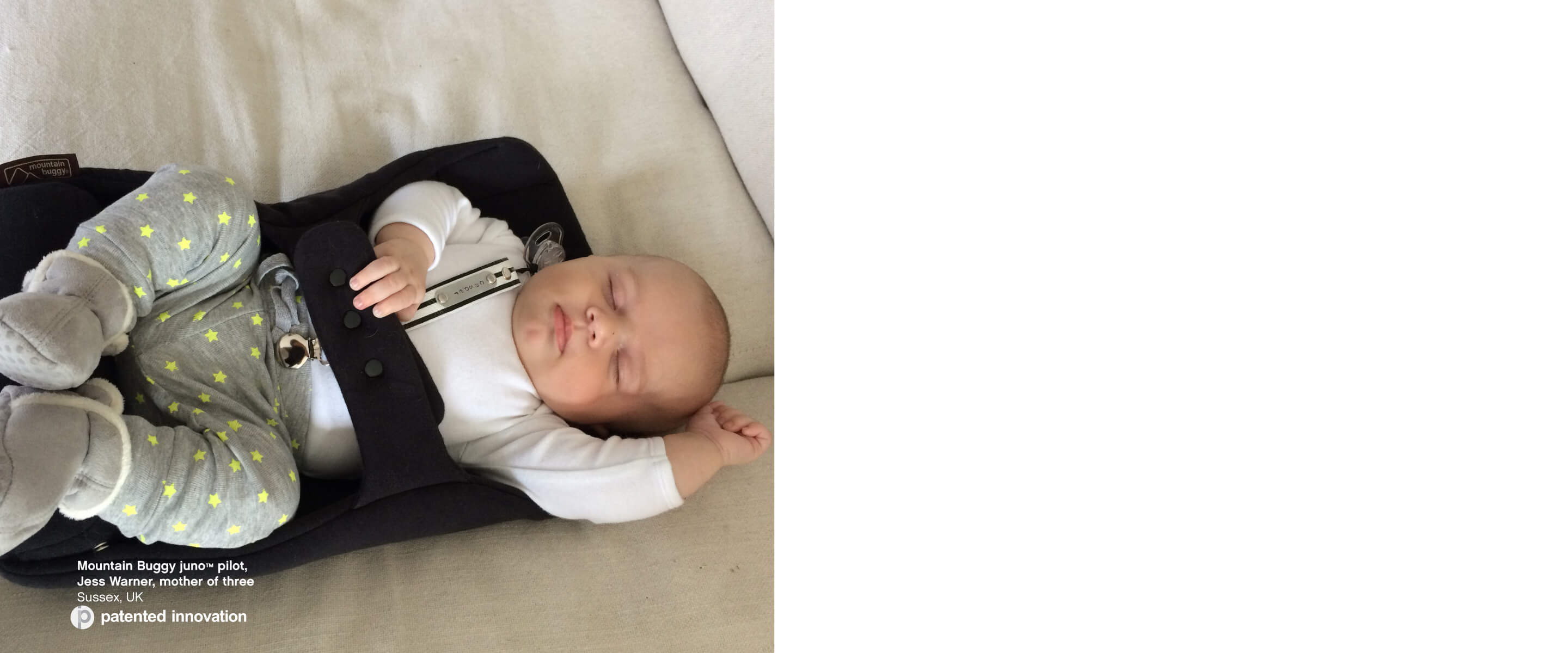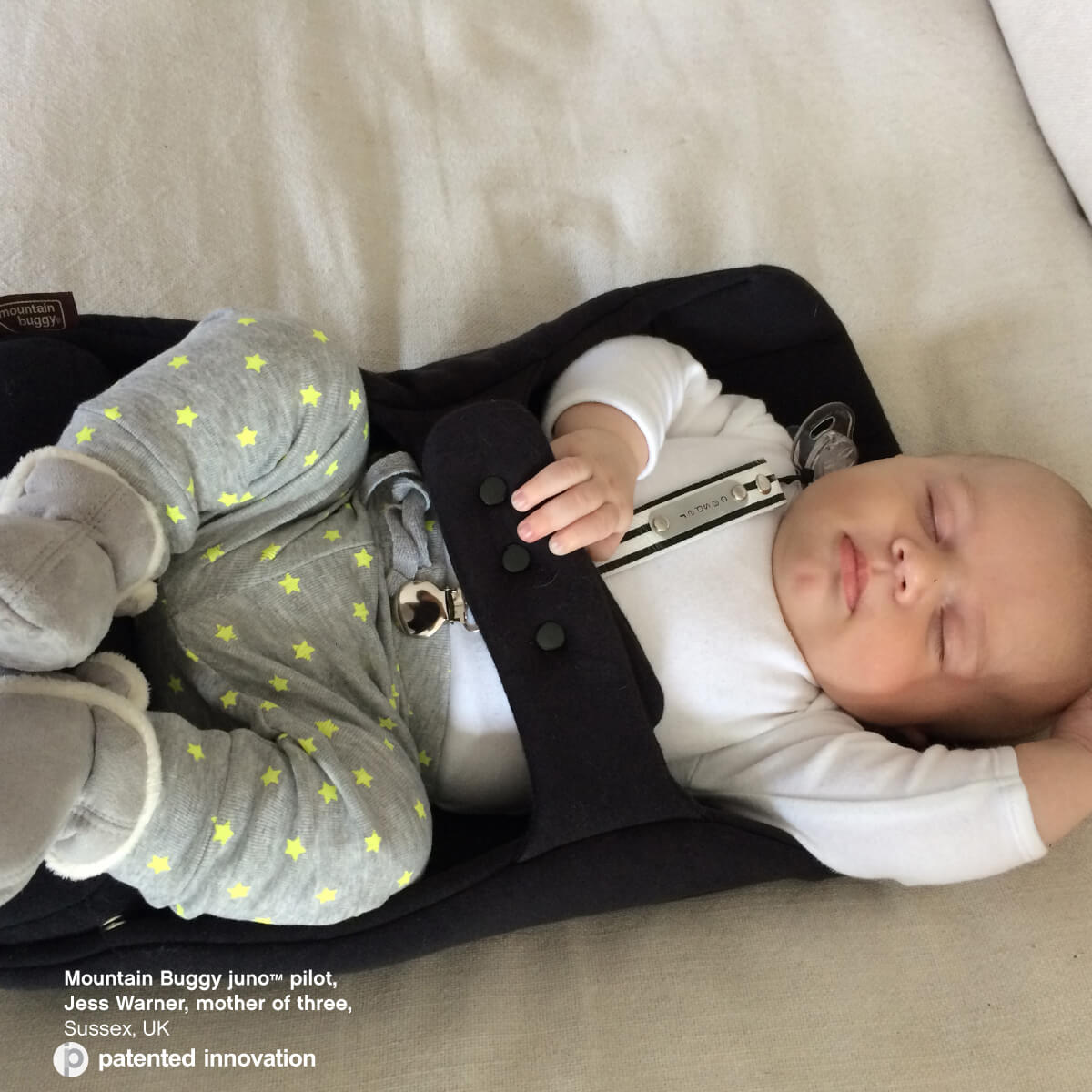 patented innovation
The included infant insert adds height and padding, providing hip, knee and sacrum (lower spine) support for your newborn. The cushioned seat has a 'flip out' functionality to provide an adjustable length, as well as an adjustable width to hold your baby more securely as they grow.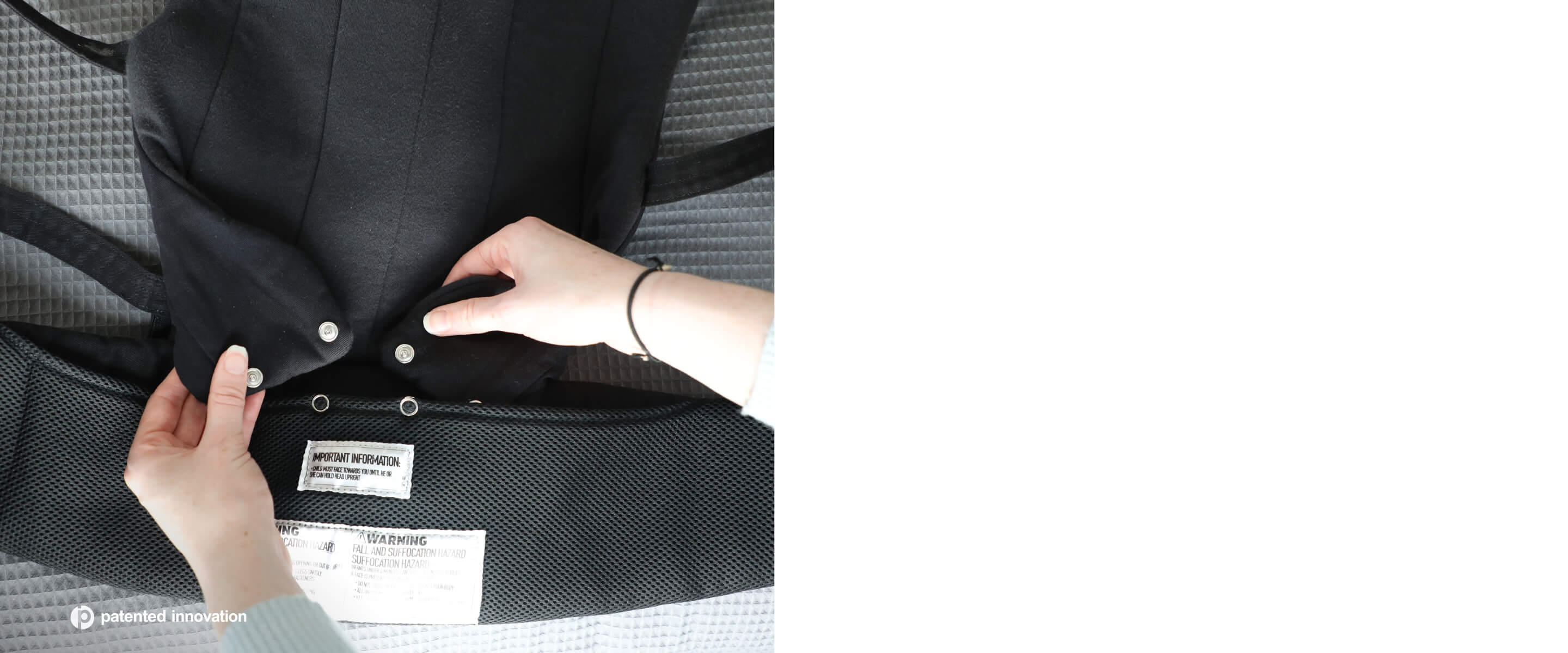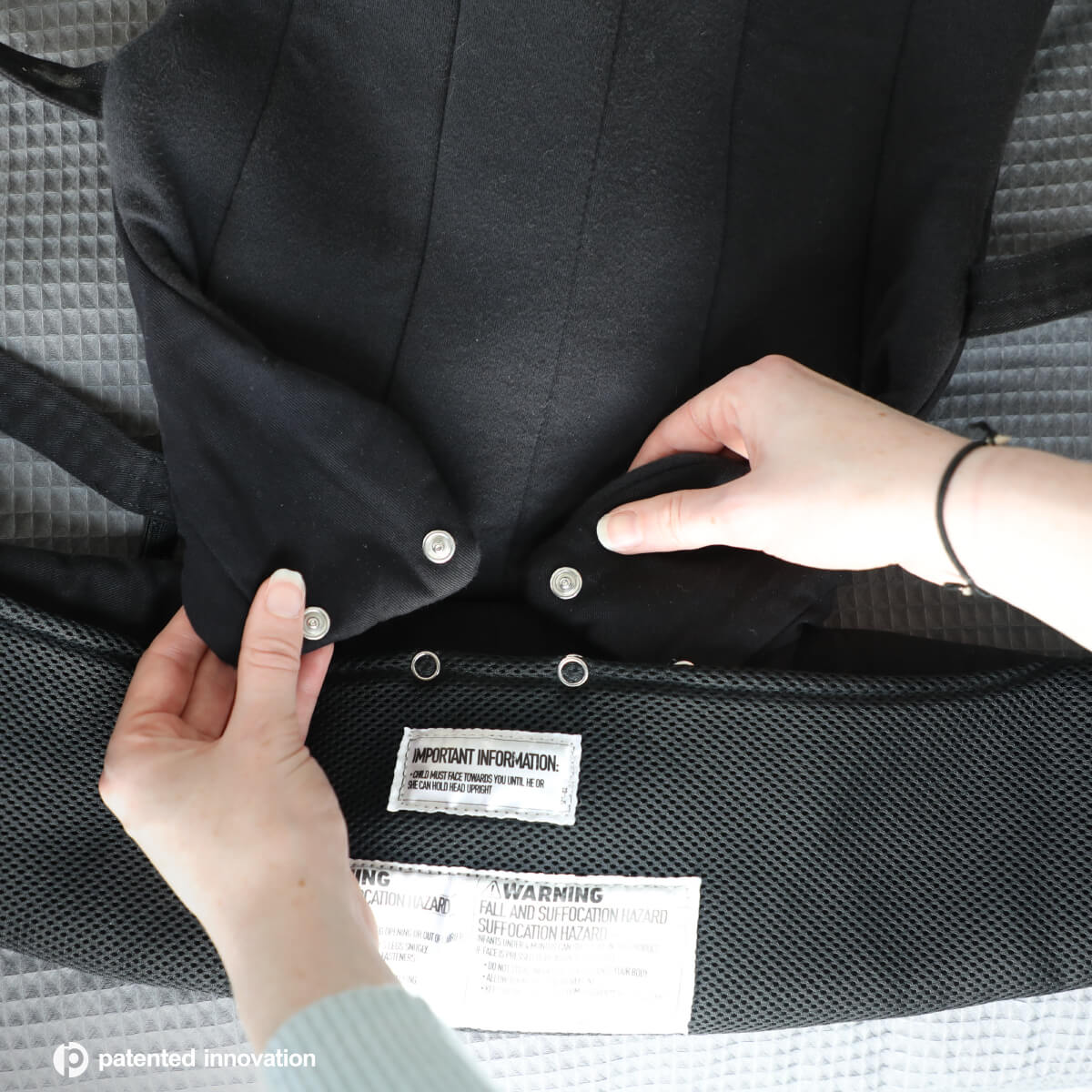 patented innovation
The innovative width adjustable seat provides optimum leg, hip and spine support across all four carrying modes.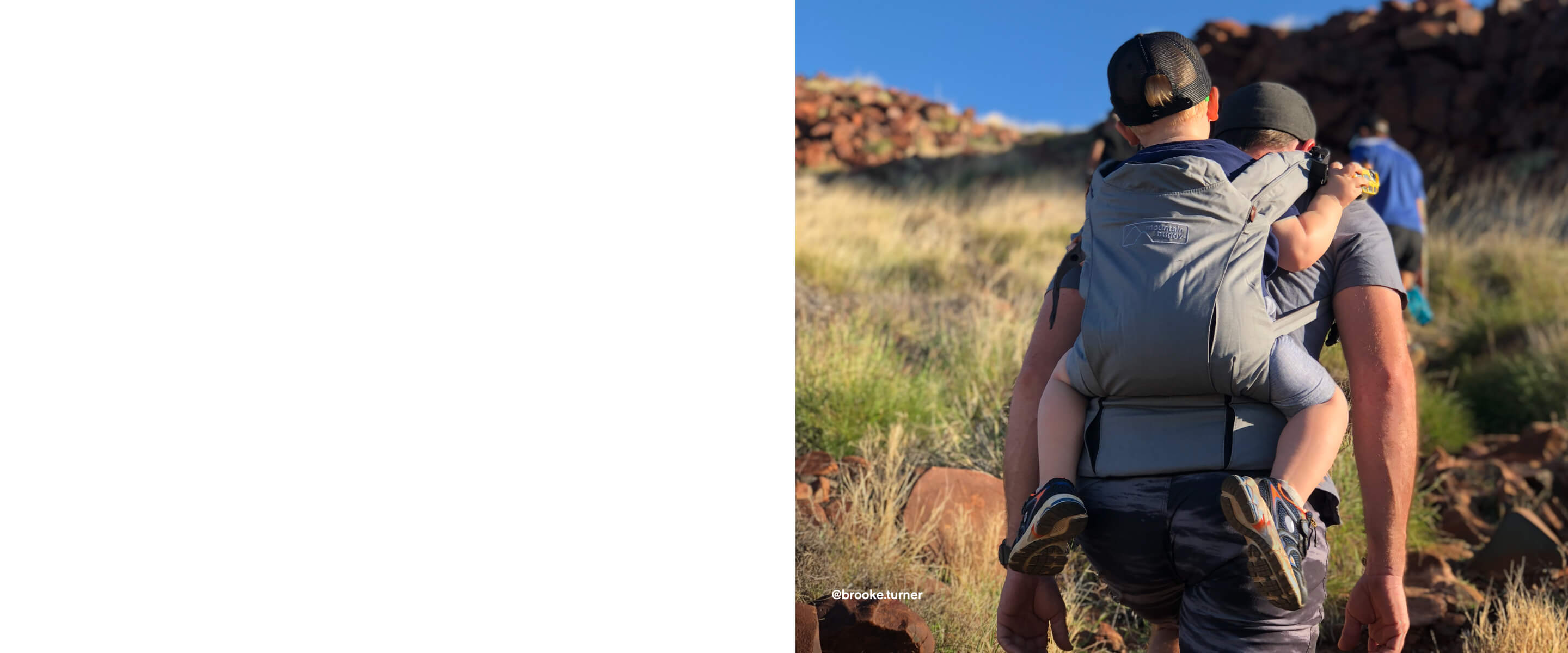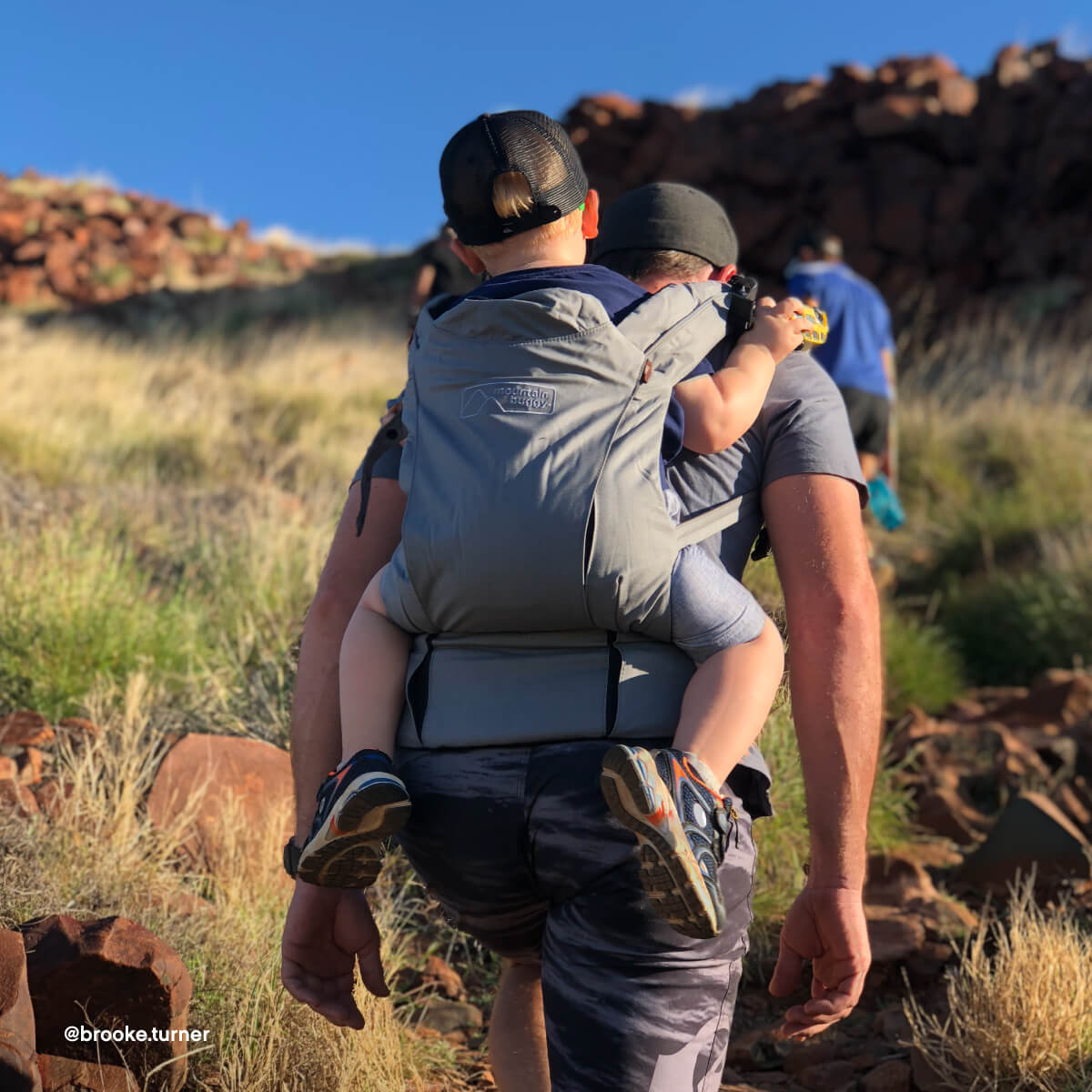 material comfort
Made from chemical free, 100% natural cotton for breathability and optimised air flow.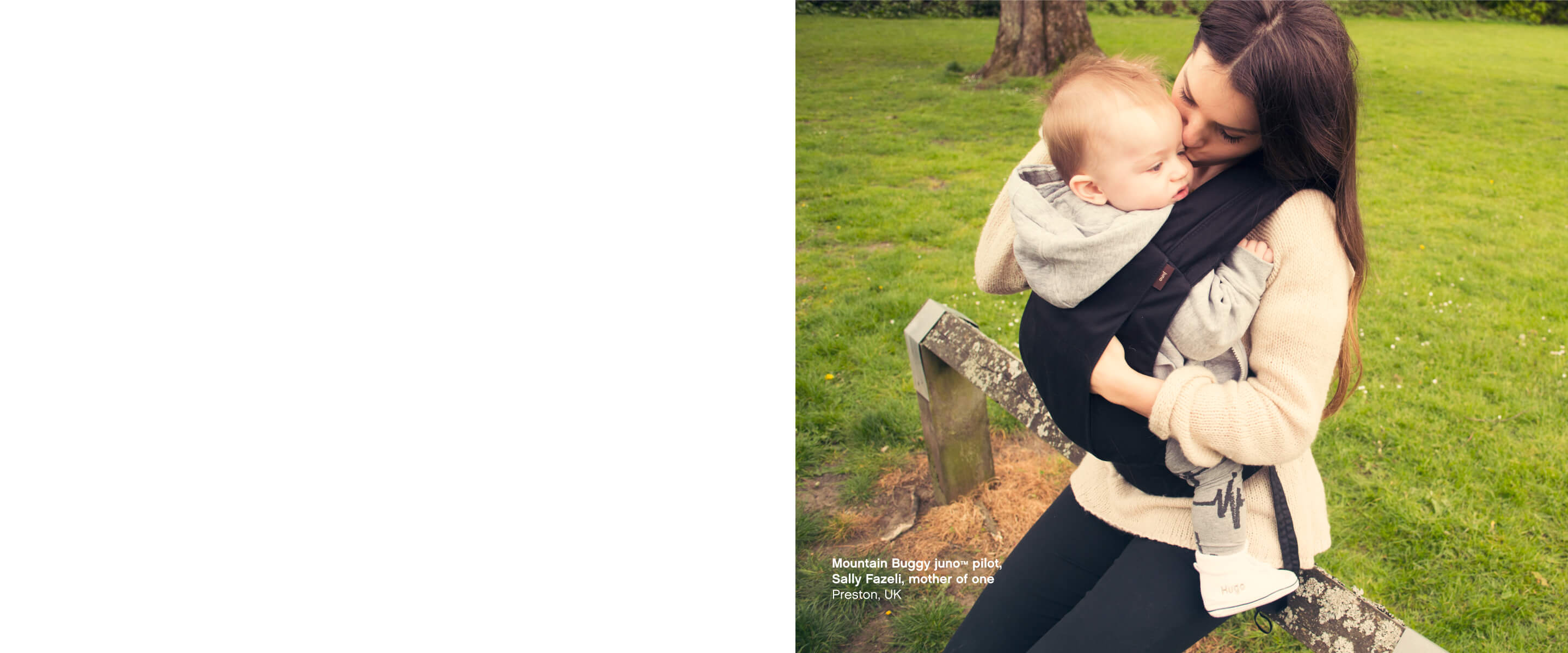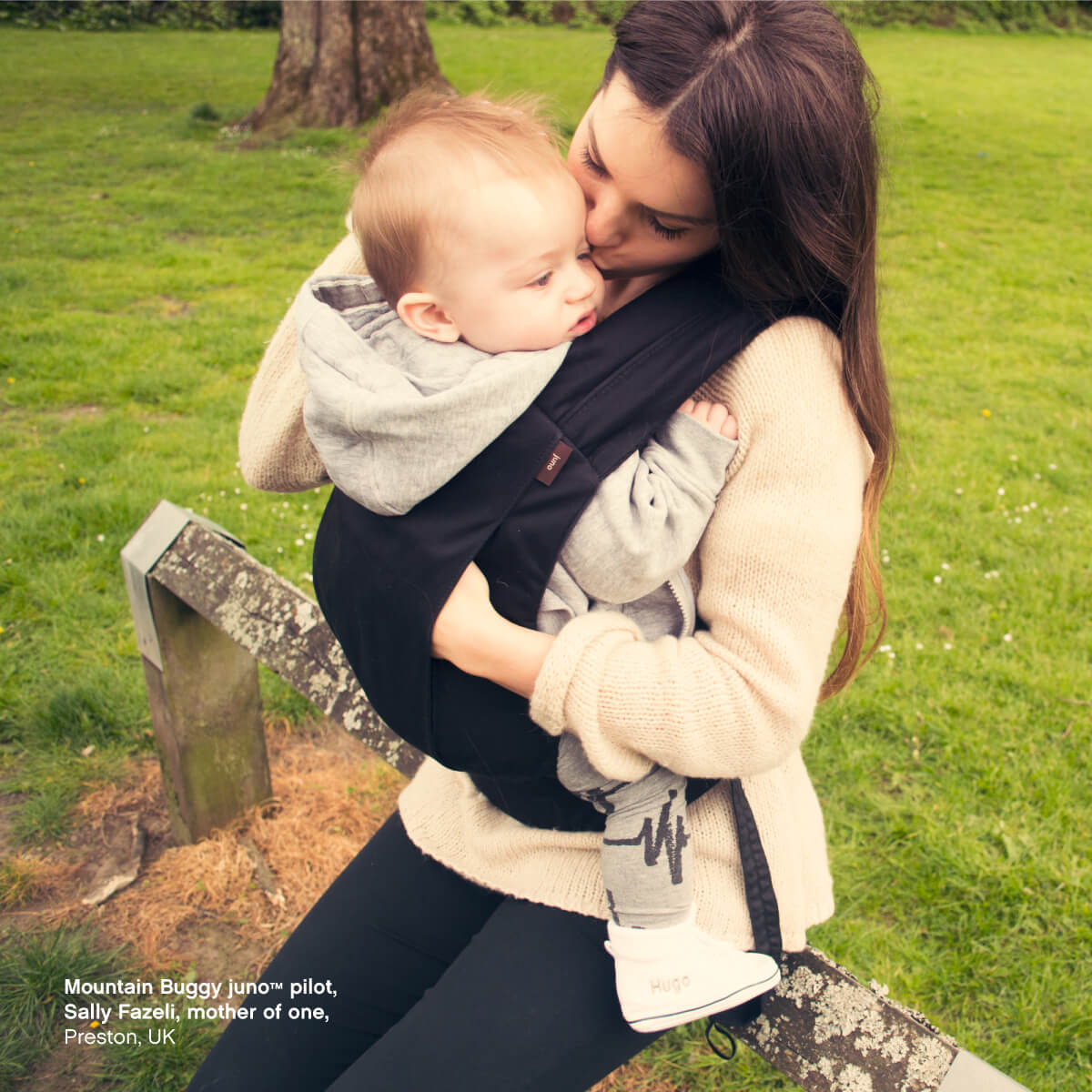 padded shoulder straps and waistband
The padded shoulder straps and waistband lined with breathable 3D mesh, provides a cushioned support - distributing the weight more evenly for a comfortable, breathable carry.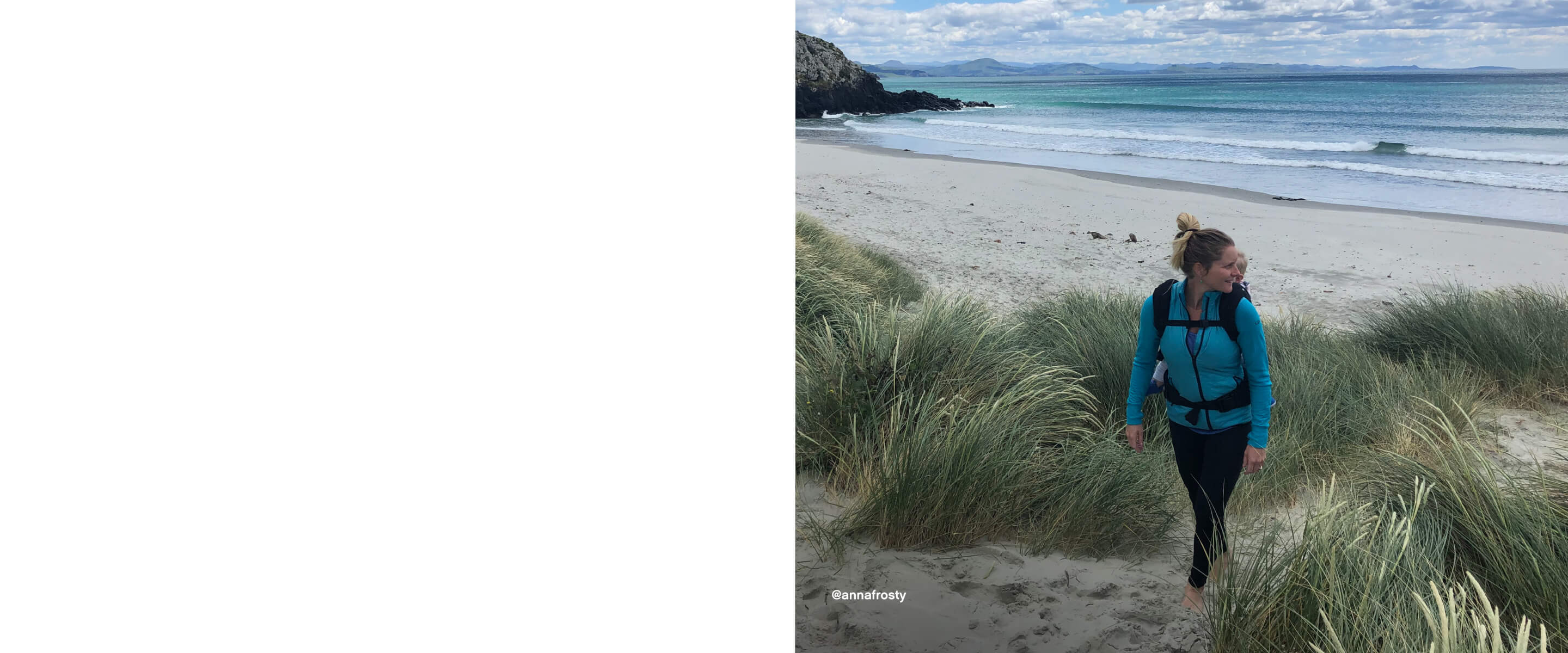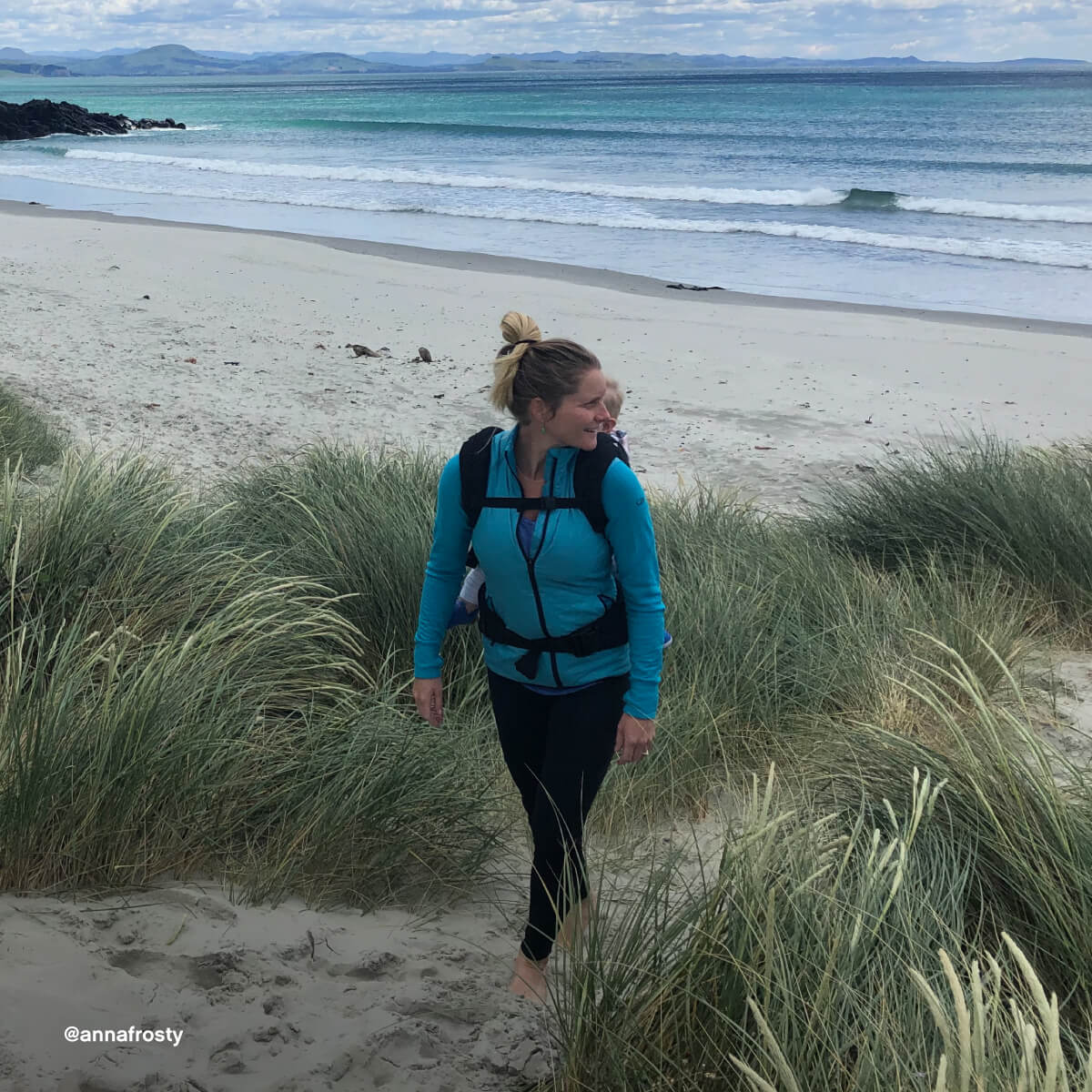 additional safety
juno™ delivers peace of mind with the robust waist buckle that clips securely around your body; and you will find an additional elasticated security loop here that hooks around the buckle to ensure the carrier is absolutely locked in around your body.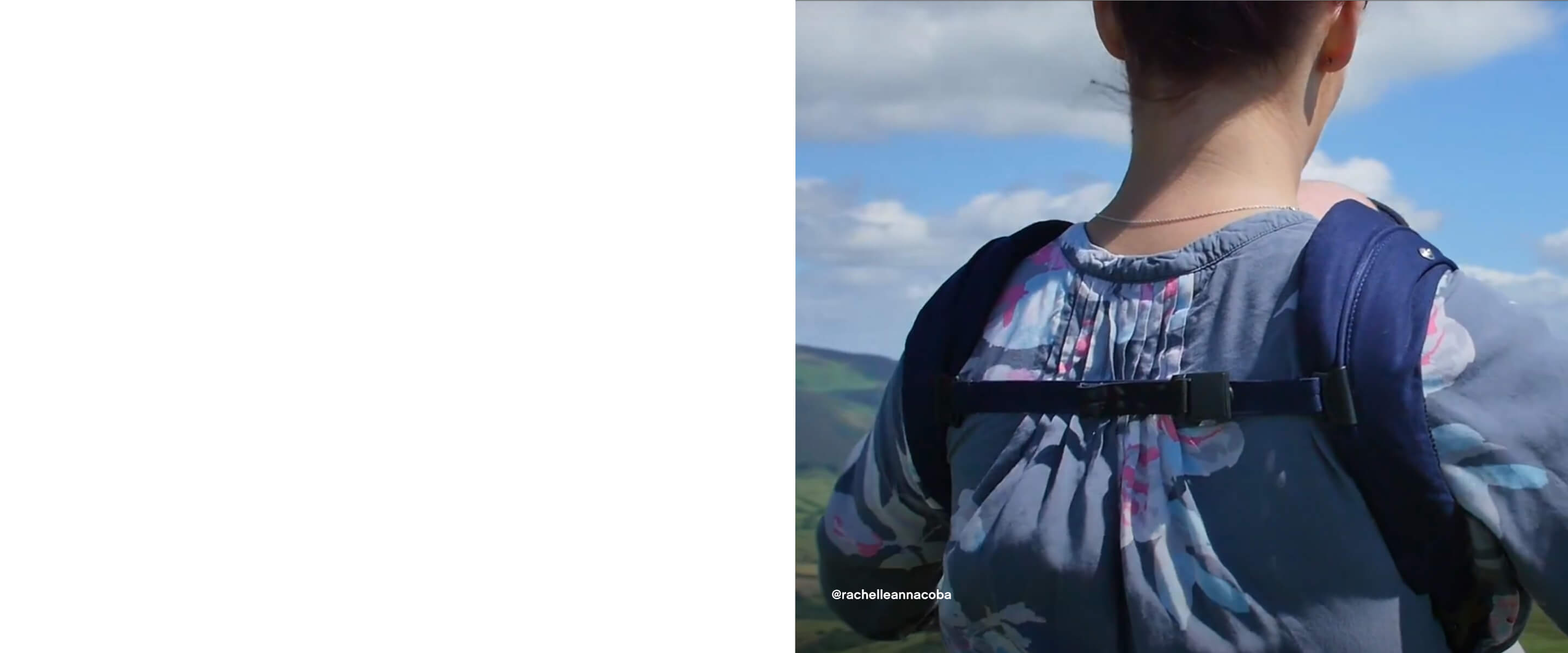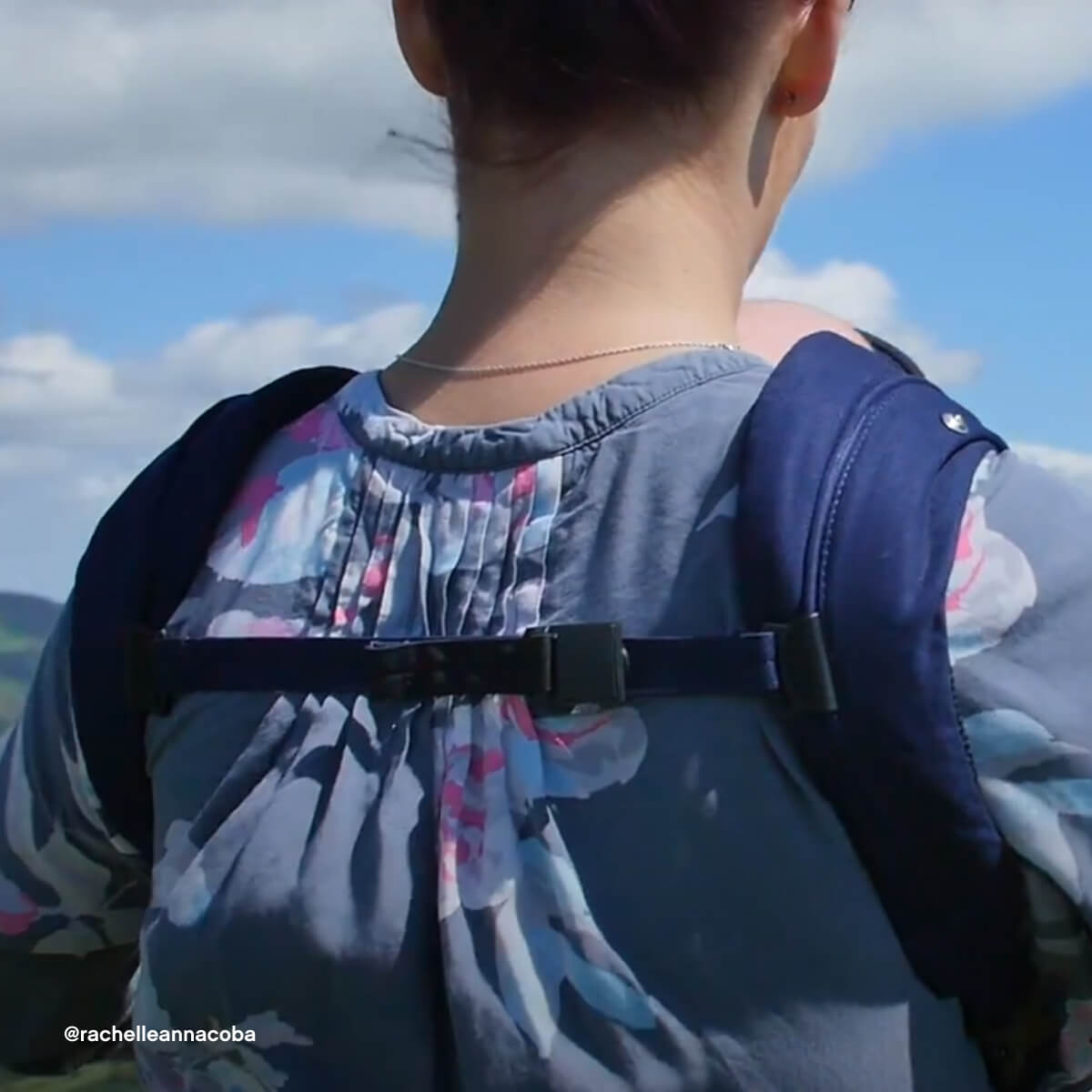 adjusts to you
juno™ includes a magnetic sternum strap fastener that slides into place with shoulder strap runners that move up and down for easy adjustment to shoulder blade height, making juno ™ comfortable and secure.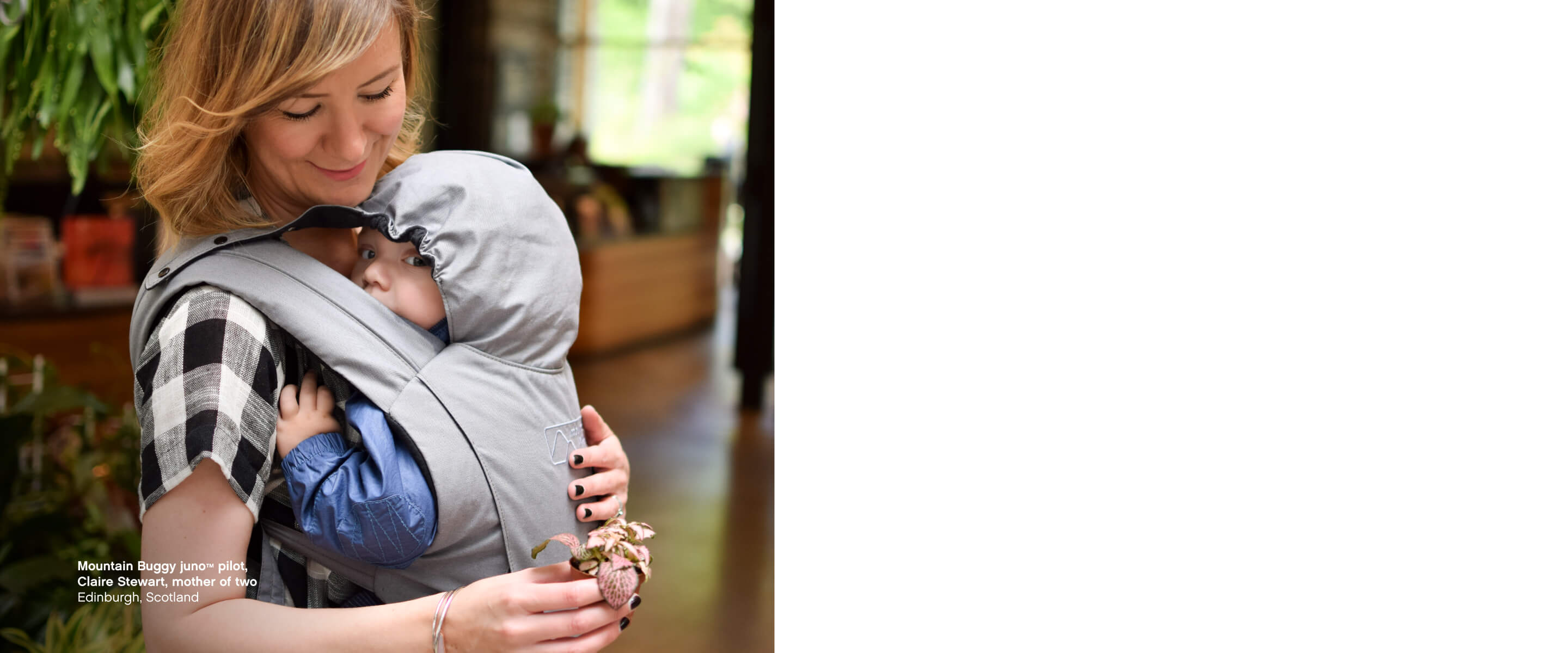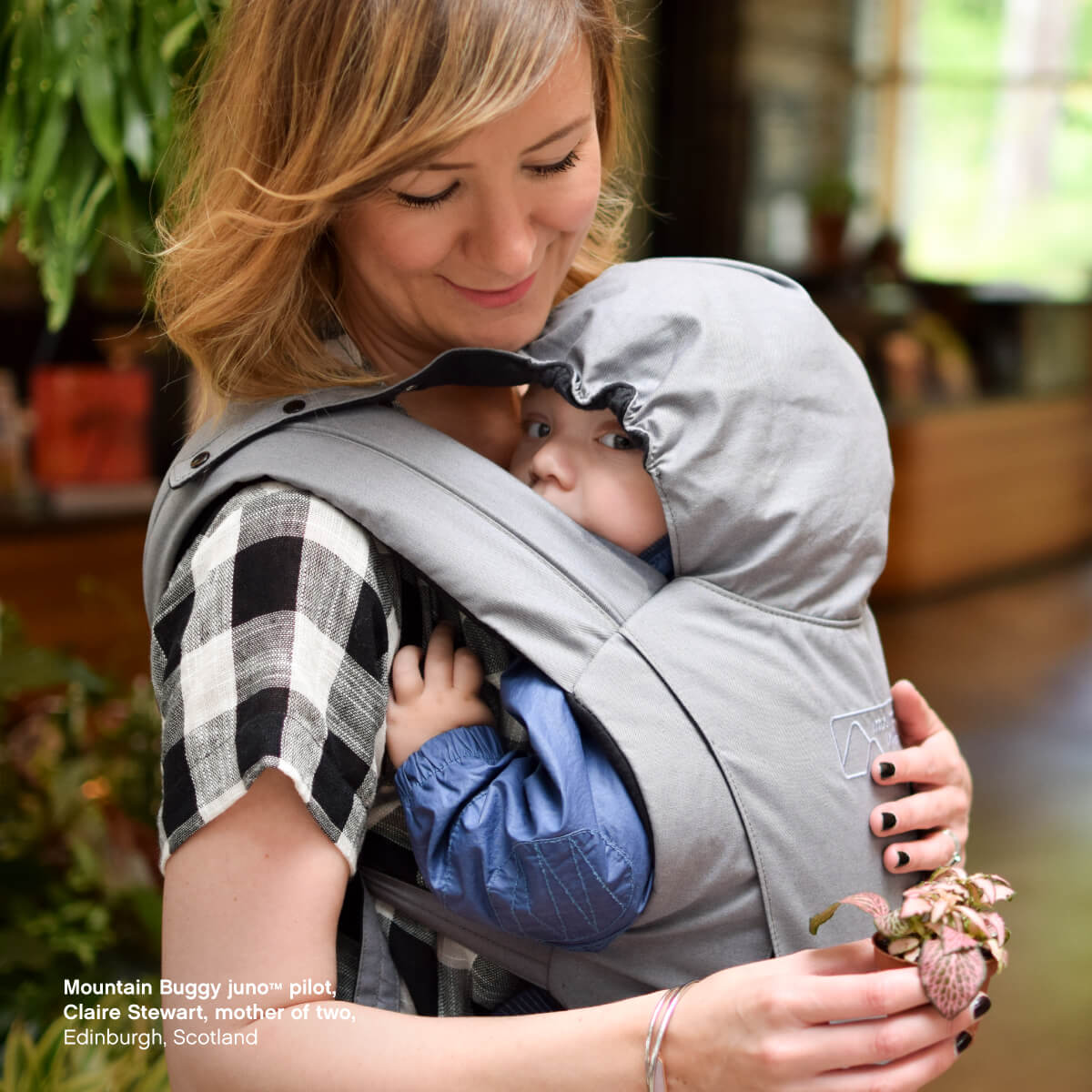 protective hood
Provides head support for a sleeping child, protection from all elements and coverage when nursing; uniquely stowed away inside its own pocket.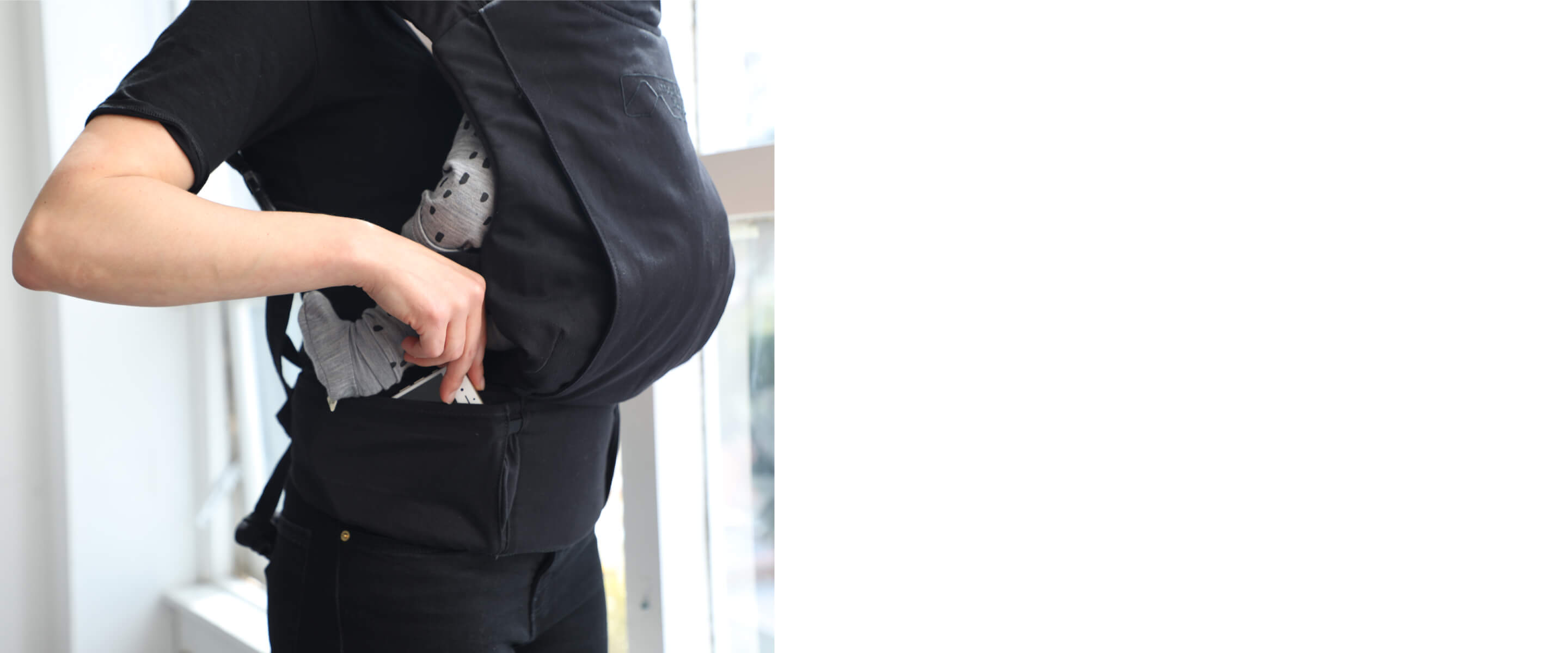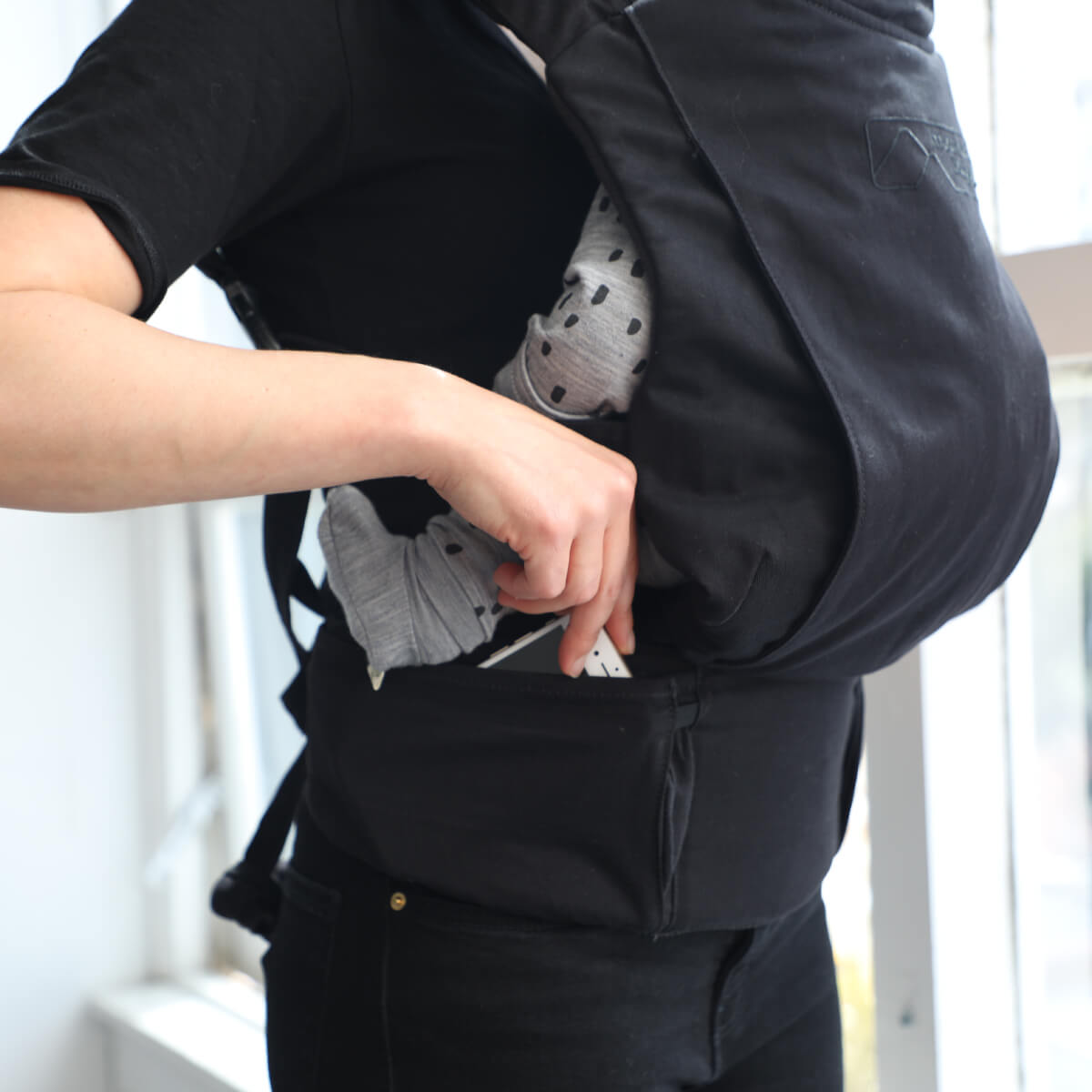 accessible storage pockets
Large, tailored storage pockets are located on the waistband of juno™ for easy access to your personal belongings – perfectly sized for keys, wallet and even the largest phone.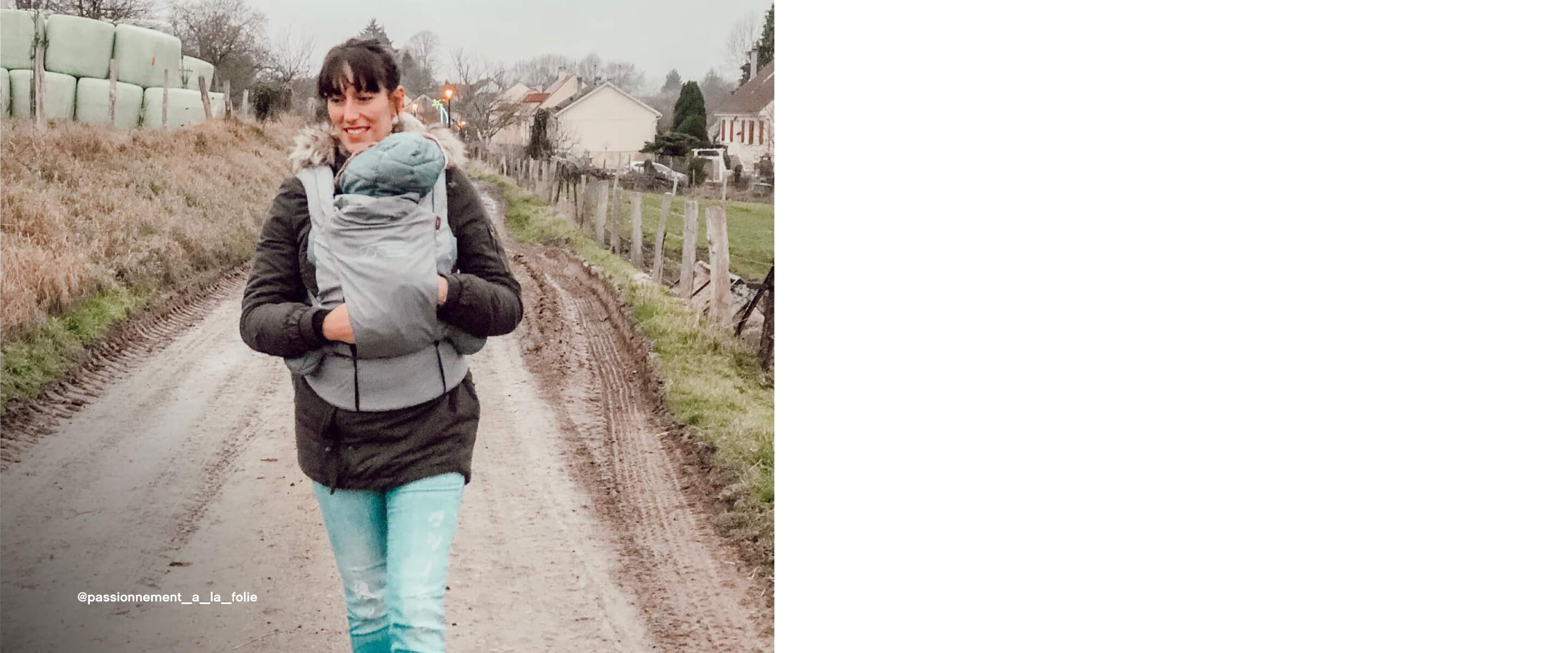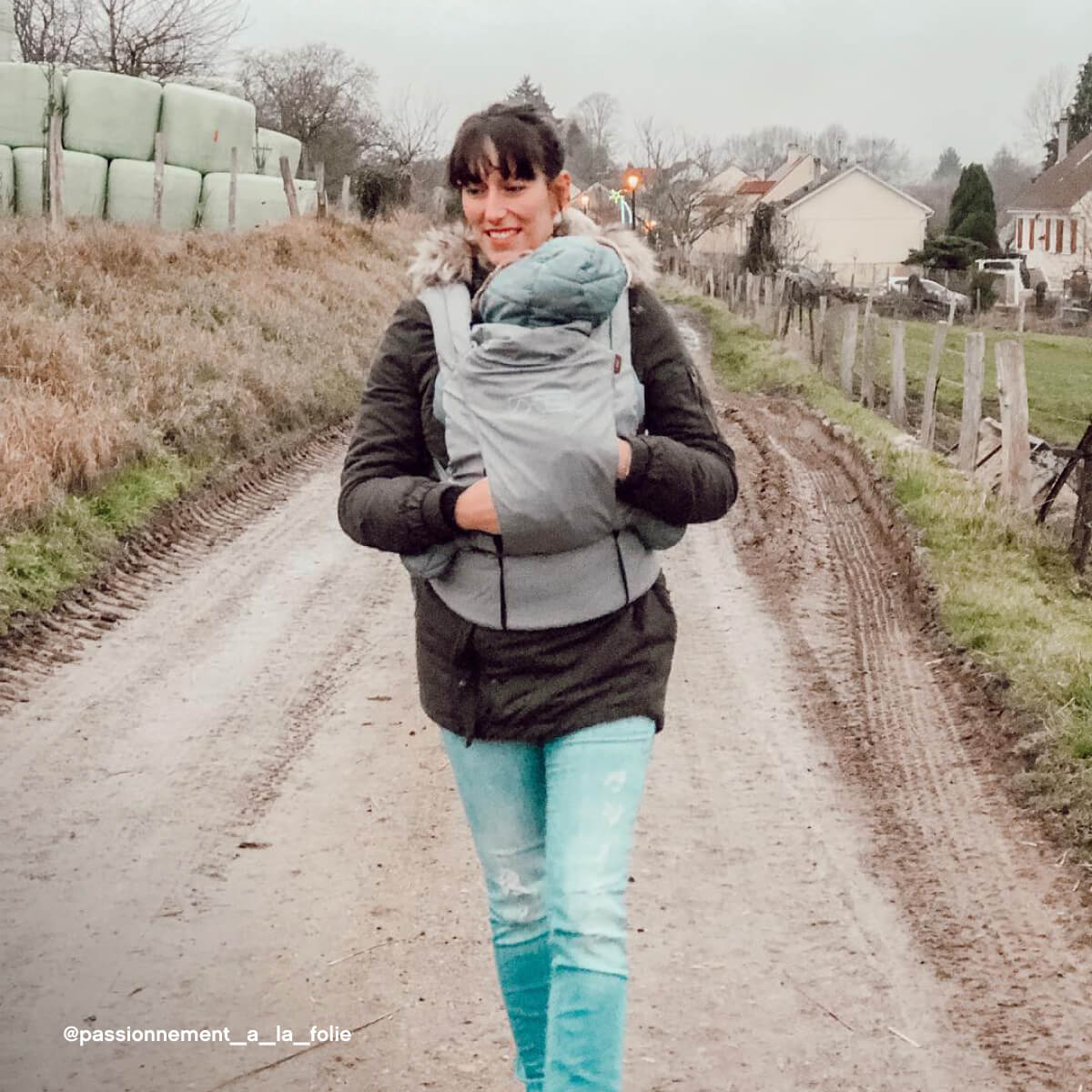 ergonomically designed, larger back panel
Due to the larger back panel than a lot of what's offered currently in market, juno™ offers greater ergonomic support for your growing child, naturally curving to their spine.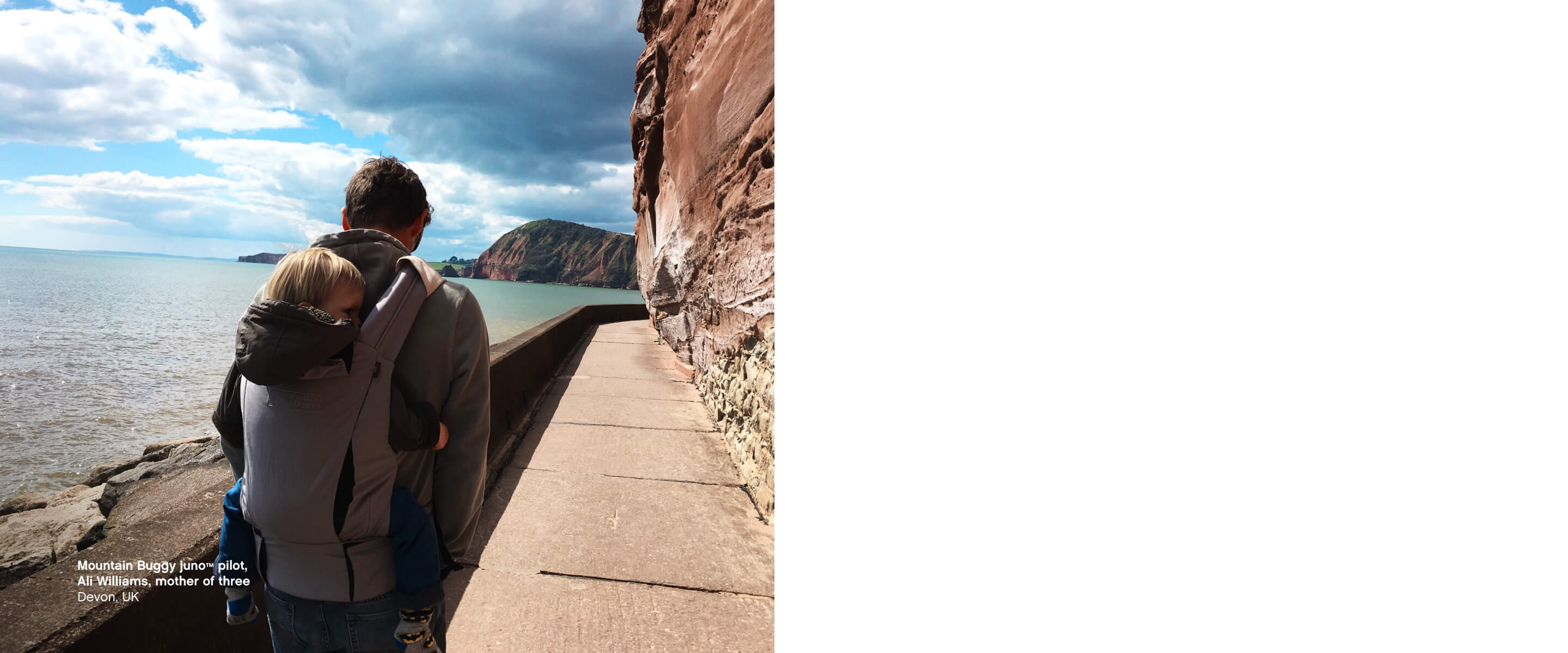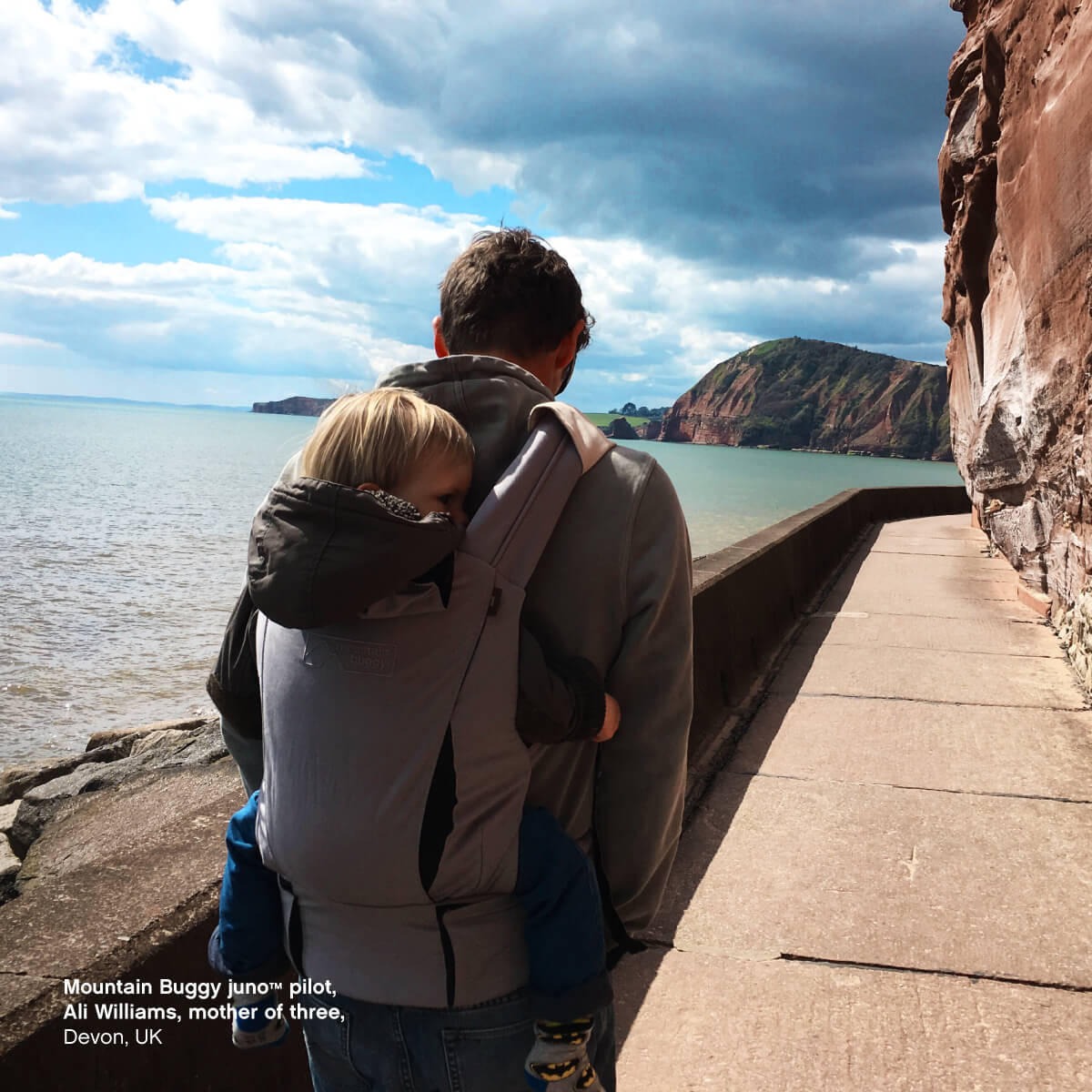 unique baby wearing essentials
Additional essentials made for juno™ wearers, to make your child more comfortable through your journey.
juno™ carrying modes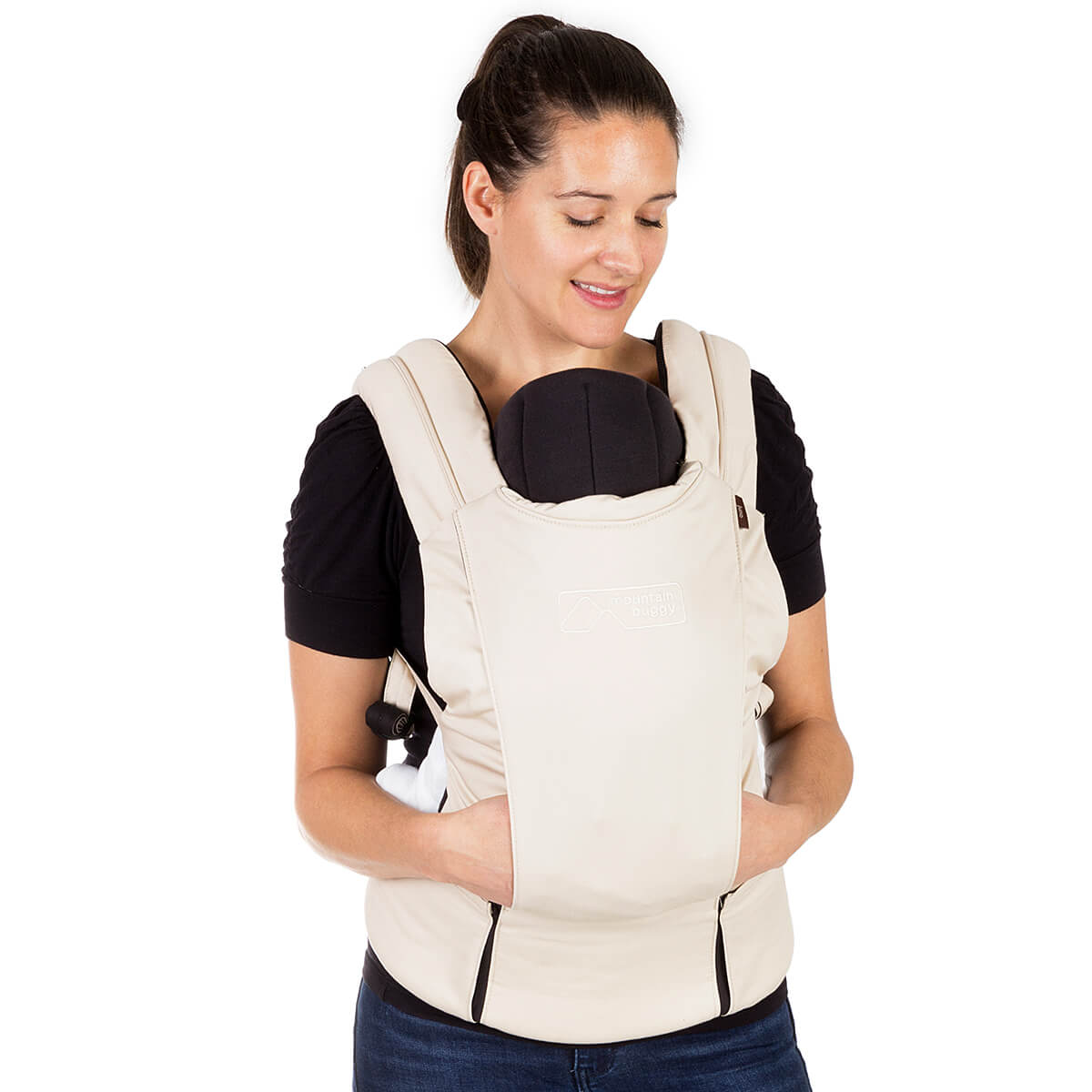 front face in
newborn – 24 months
3.5 – 12.2kg / 8 – 29lbs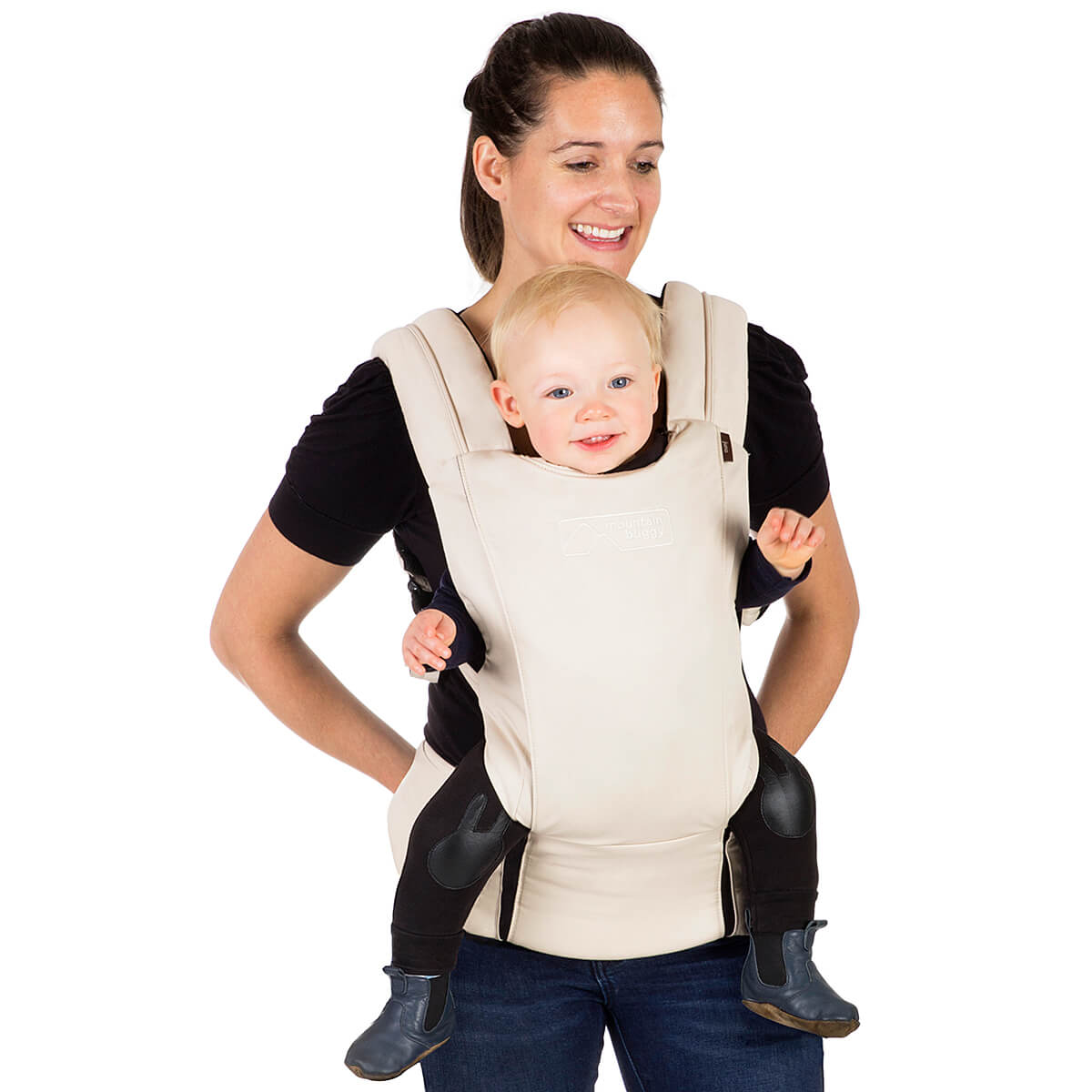 front face out
6 – 18 months
6.5 – 10kg / 14 – 24lbs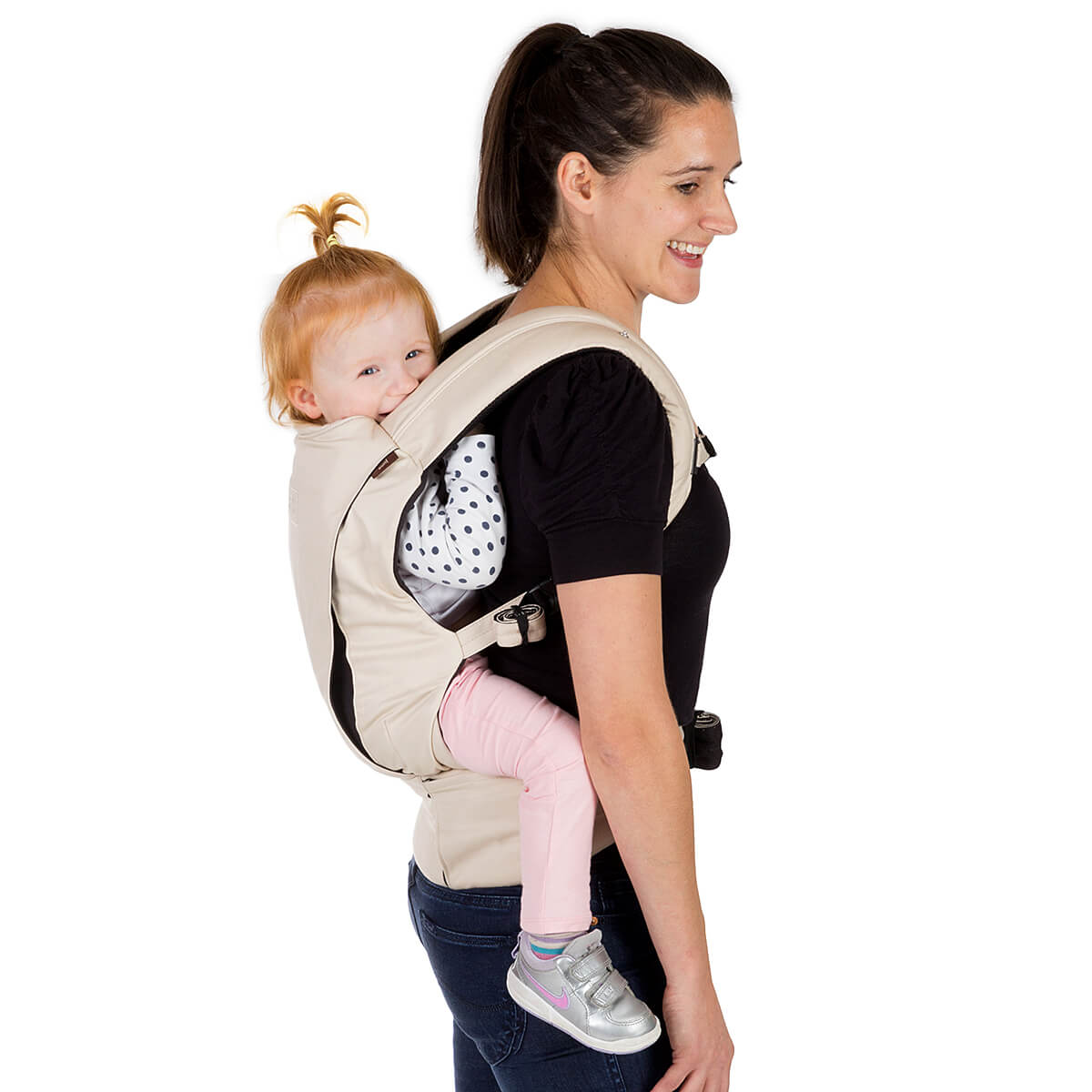 hip carrying mode
6 – 24 months
6.5 – 12.2kg / 14 – 27lbs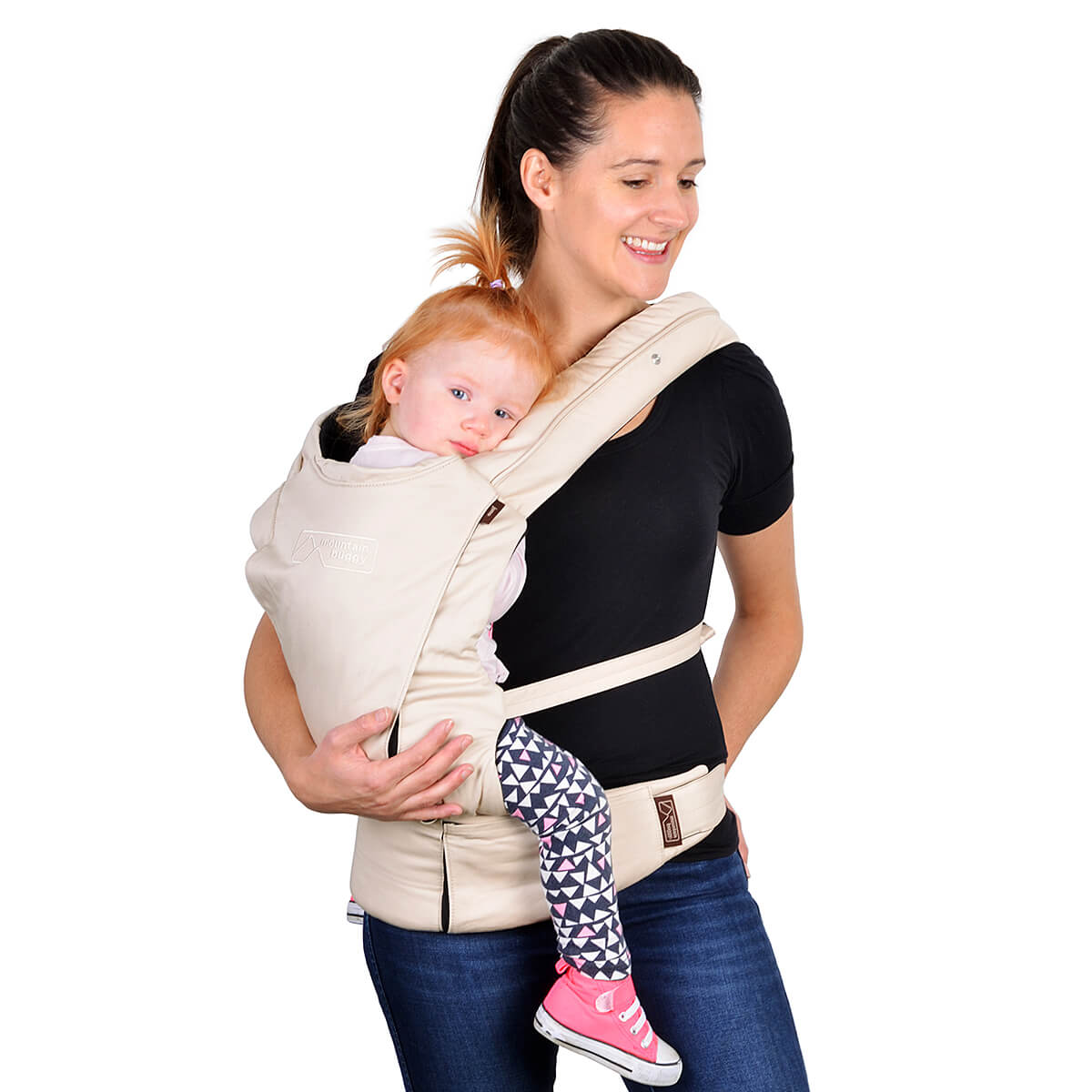 back carrying mode
6 – 48 months
6.5 – 20kg / 14 – 44lbs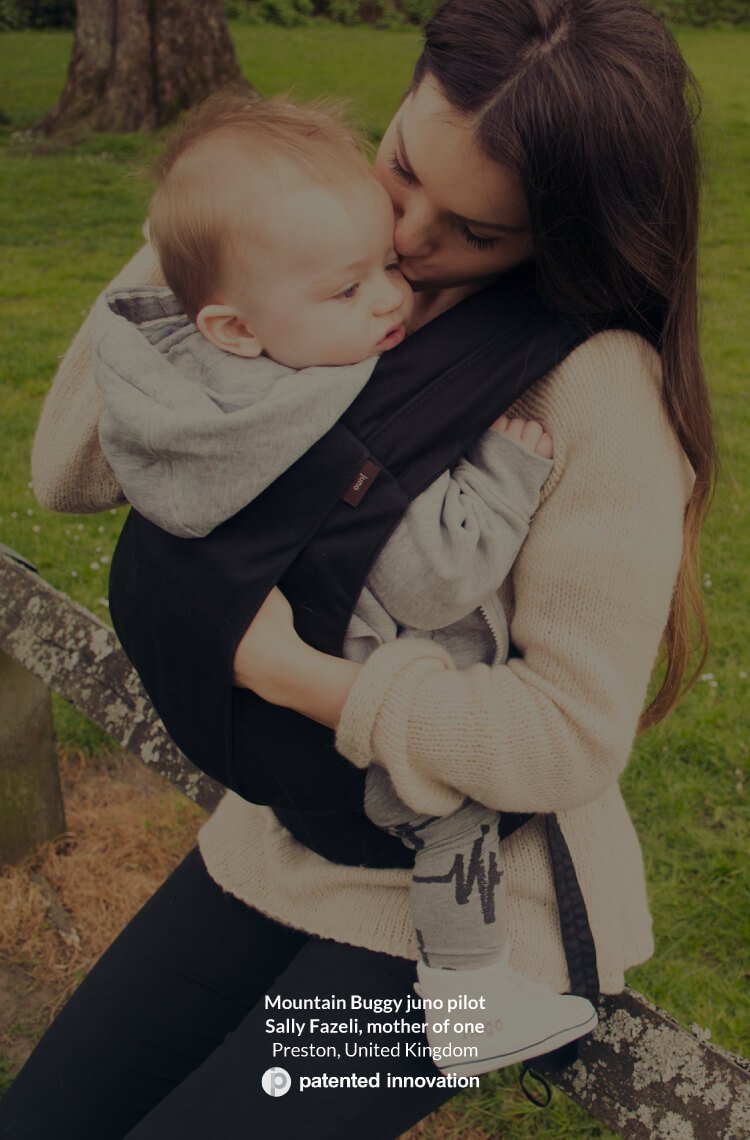 "I love the fit of the waist belt and my wife likes to keep her hands warm in the front pocket."
As for our Poppy (the important one) she's content as ever, all snugly, as she takes in the world.
Alex Whitney, father of two
Wellington, New Zealand
full features breakdown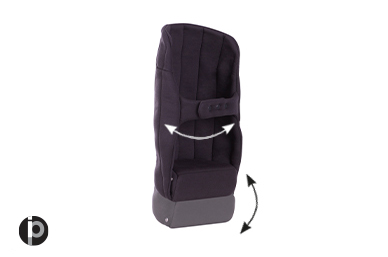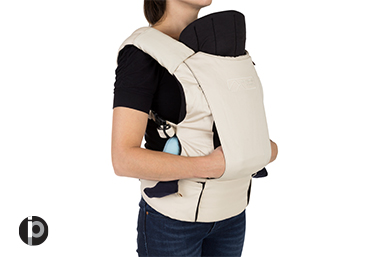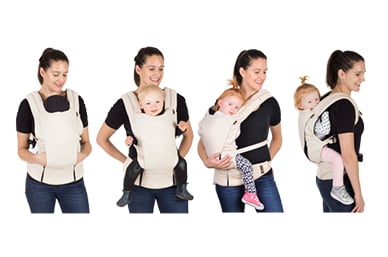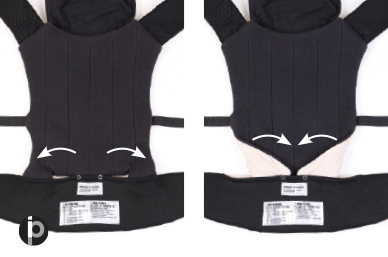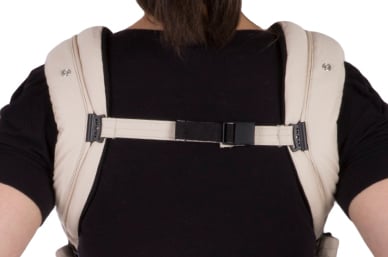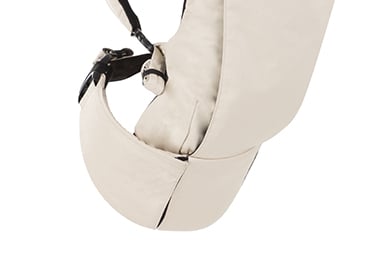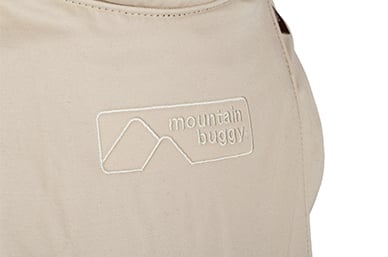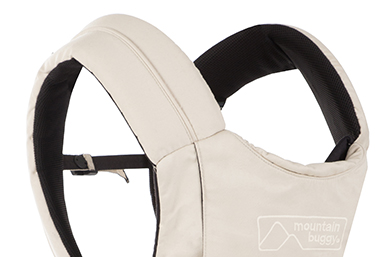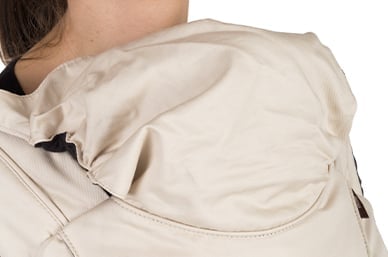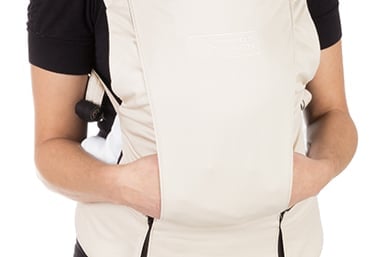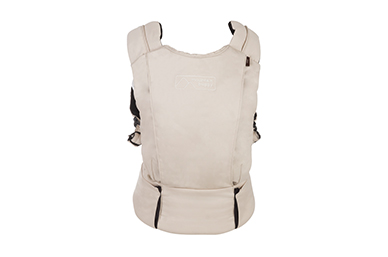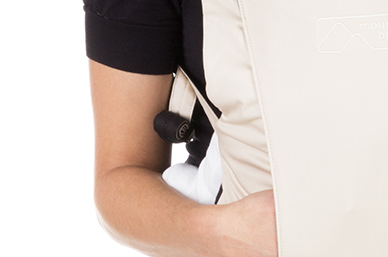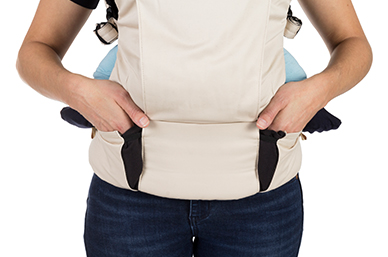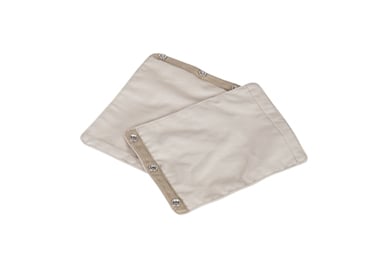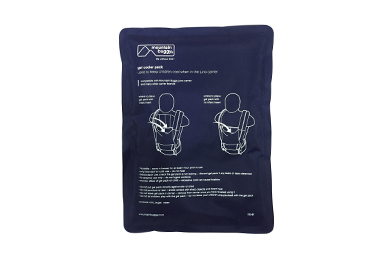 Age range

newborn to 4 years *age reference as guide only

Safety certified

Europe, UK, USA, AUS/NZ, Canada

Waistband extension

69 - 135cm
juno™ instructions
Setting up your juno™ is easy! Find all the details you need here for how to set up and use!
juno™ - front face in carry mode
juno™ - back carrying mode
juno™ - front face out carry mode
juno™ - hip carrying mode