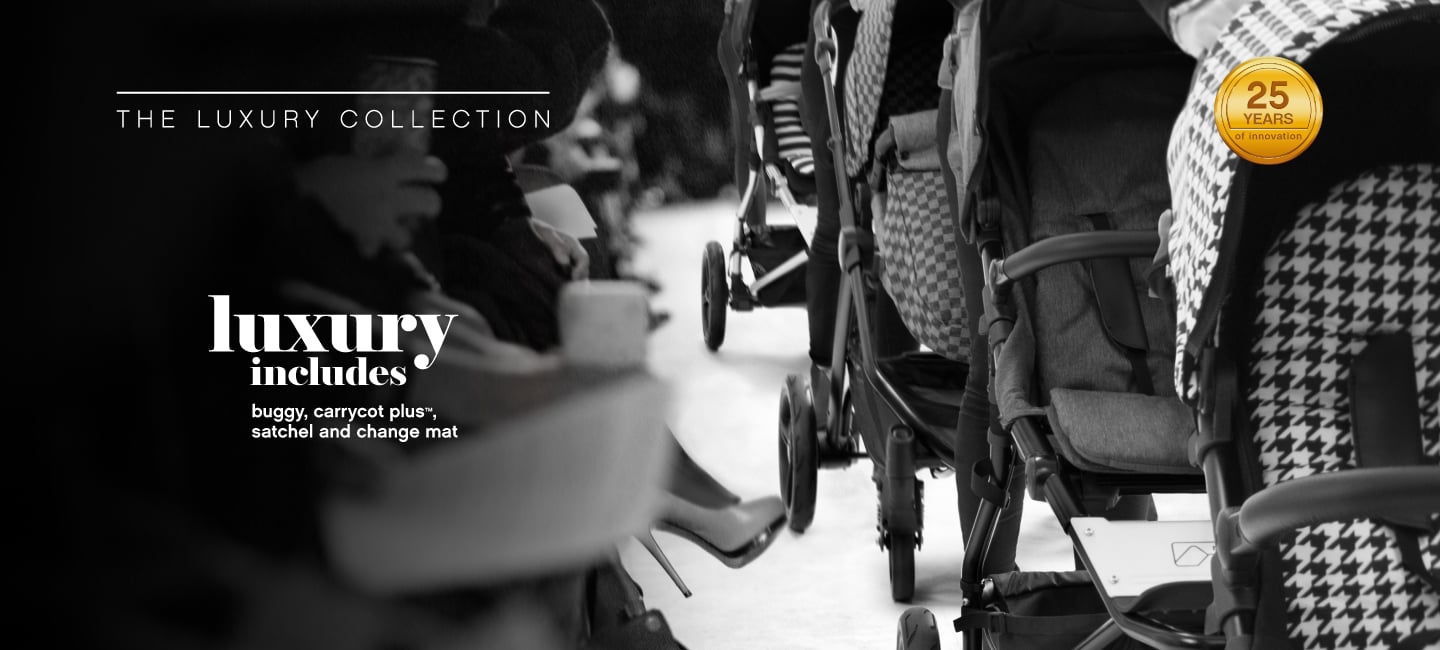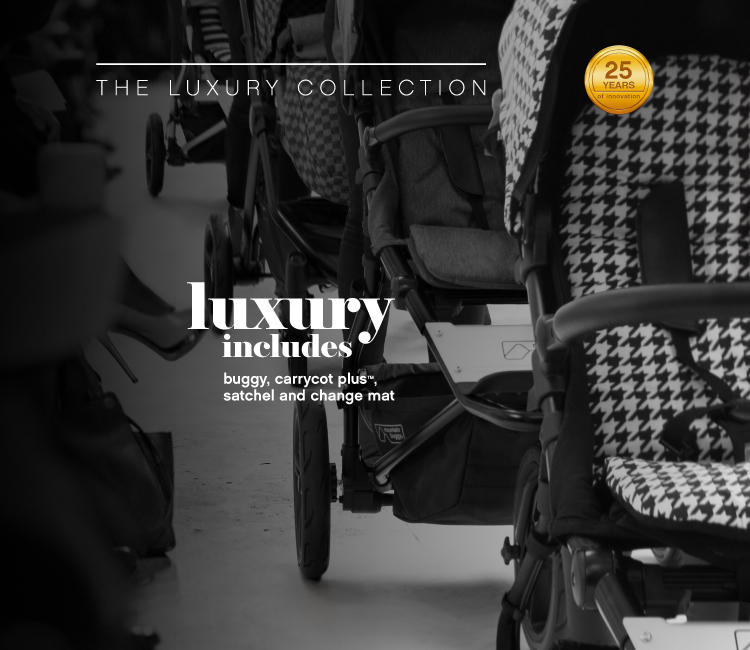 staying true to our
M

ountain

B

uggy® heritage, the luxury collection combines precision engineering with timeless and elegant style.
The luxury collection utilises innovative fabrics and refined tailoring that are typically found on international runways, translating them into sophisticated aesthetics, and bundled with luxury essentials that speak to today's modern parent.
Mountain Buggy® are the pioneers of 3-wheel, all-terrain adventure; recrafted over 25 years to design innovative and award winning products, that encompass the comforts and style of sheer luxury.
The luxury collection all feature hand stitched, genuine leather detailing for superior quality and craftsmanship, with an accompanying carrycot plus, parenting satchel and change mat in matching luxury fabric, satchel clips (to conveniently attach the satchel to your buggy), and puncture proof aeromaxx™ tyres that offer parents the hassle free flexibility to explore on or off road.
A complimentary 3 year warranty is readily available when you register your luxury buggy online.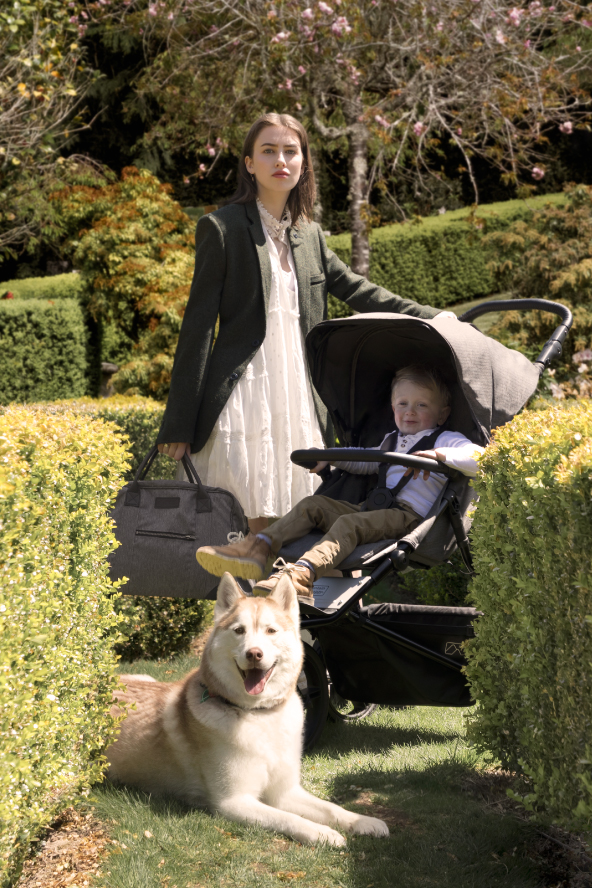 herringbone
the luxury collection
Originating as a fundamental fabric on Savile Row, herringbone has evolved into a hallmark for achieving sartorial elegance.
Developed from a broken twill weave of black and white chevrons, this intricate detailing provides a contemporary, yet timeless charcoal palette. Accompanying a sleek black tube frame and black hand stitched leather, herringbone is an amalgamation of classic, bespoke tailoring and monochromatic architecture, paired with urban jungle™ and duets™ all-terrain performance.
shop urban jungle™ herringbone
shop duet™ herringbone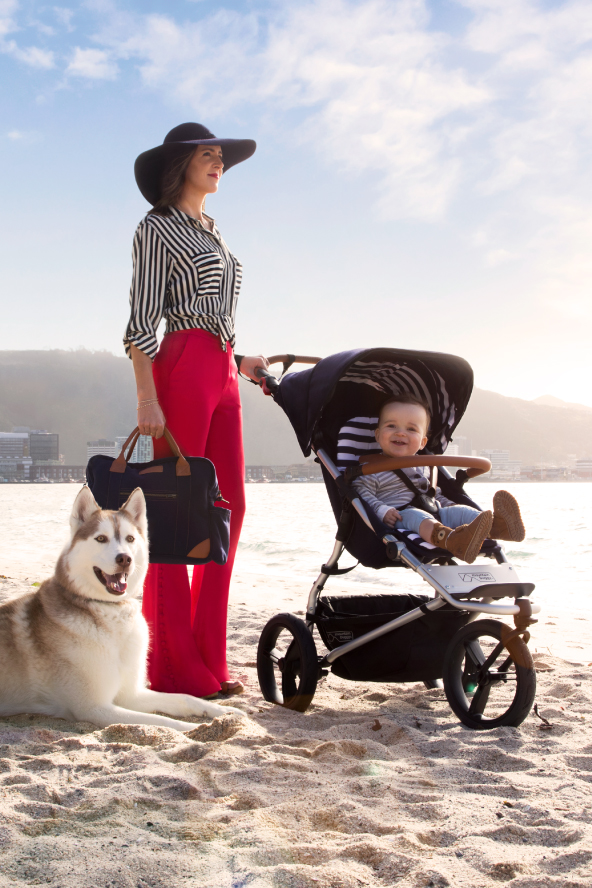 the luxury collection
The nautical luxury collection is a modern twist on a traditional, naval-inspired print. With roots in the French Navy, the blue and white stripe has been adopted by fashion houses and artists alike, transcending through the ages with its unisex appeal. The nautical collection's French Navy hood and sling seat in navy and white stripe are offset by a polished aluminum frame and tan hand stitched leather detailing that mimics the look of the wooden helms of ancestral boats. urban jungle nautical is the winner of the prestigious Red Dot Award for product design excellence, praised by judges for its "timelessly elegant appearance".
shop urban jungle nautical